'Sweetwater' Trailer: January Jones Targets People Rather Than Birds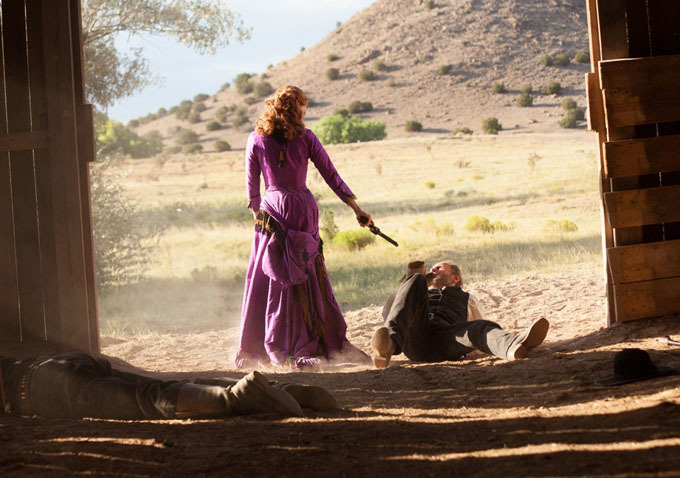 If your favorite January Jones moment from any given season of Mad Men was the bit when Betty took aim at a neighbor's pigeons, this trailer for Sweetwater will probably earn a grin. The film features Jones as a widowed woman who goes on a violent spree of revenge killings. That seems to be the deal, at least; honestly the trailer focuses more on the violence than the plot. It's cartoonish stuff, especially with Jones playing the role with her characteristic straight face.
Reviews haven't been kind as the film has done festival rounds, but that doesn't mean you can't get a few minutes' entertainment out of the trailer. You'll recognize Ed Harris even with his white hair extensions, but that preacher is played by a nigh-unrecognizable Jason Isaacs, just in case you didn't manage to peg who was behind his weird tone.
There's no US release date for Sweetwater at this point. BTW, the film will reportedly be released as Sweet Vengeance in some countries, so if you see that title kicking around you'll now know it's pointing back to this movie.