'Elysium' Set For IMAX Release August 9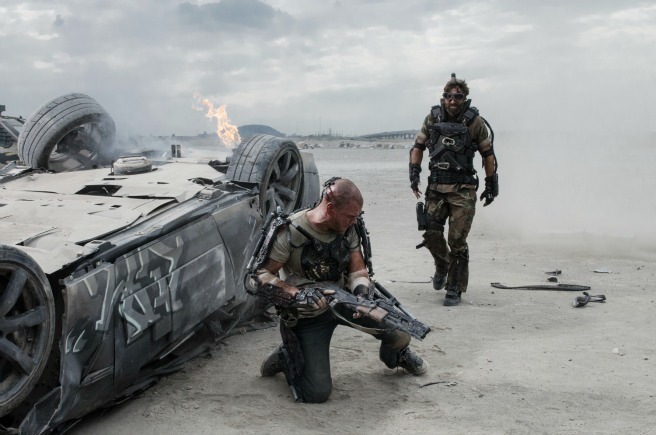 Briefly: Neill Blomkamp's District 9 follow-up, Elysium, is getting a lot bigger. The film will be released in IMAX theaters on August 9, to play alongside the standard-def presentation.
This is a digital re-master rather than a presentation featuring footage shot in native IMAX format, so that's a downside. On the other hand, what we've seen of Elysium so far (revisit the trailer here) suggests that Blomkamp has expanded his vision of human sociaety as it could stand many years from now, and the massive scope of IMAX could be a great way to see the vistas of the orbital colony Elysium.
"Neill Blomkamp is the kind of innovative, creative storyteller that moviegoers seek out, and we are thrilled to bring this highly anticipated film to IMAX audiences worldwide," said Greg Foster, CEO of IMAX Entertainment and Senior Executive Vice President IMAX Corp.