Jeff Daniels Says 'Dumb And Dumber To' Shoots In September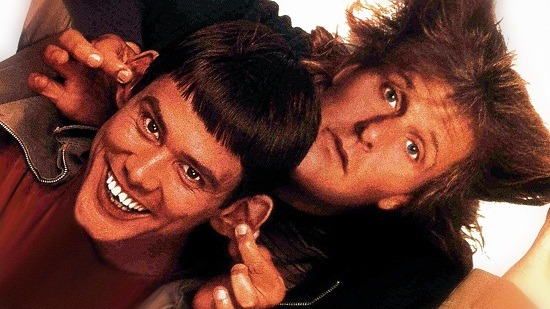 The proposed sequel to Dumb and Dumber — the real sequel, made by Bobby and Peter Farrelly and starring Jeff Daniels and Jim Carrey — has been an on-again off-again thing for a little while. But now, after being dumped by New Line and Warner Bros. and picked up by Universal, the film is set to go.
Last night, Jimmy Fallon had Jeff Daniels as a guest on Late Night, and asked about the sequel. The actor said he and Carrey are set, as are the Farrellys, and while he is a bit cautious ("I'll believe it's happening when I'm actually there staring at Jim Carrey") he admits that Dumb and Dumber To is scheduled to shoot in September for a 2014 release.
Daniels said last night,
It'll be the 20th anniversary of the first one next year when it's released. I've seen the script. It's hysterical. We're middle-aged. We're not pretending we aren't. We're middle-aged and we're still that stupid.
The actor has also called the script "painfully funny," and explained Carrey's role in making the film happen:
Jim has been against all sequels, and you know, understandably so. But he turned 50 and that will mellow you out, and suddenly he's going, 'Let's have some fun. ... Come on,' and we're going, 'Great,' and so the Farrellys said, 'This isn't a money grab. Let's really write a great second movie that takes the original and then blows it up even further, and so I think they did that,"
Here's the video clip of Daniels' talk with Fallon (from Hulu, so those outside the US may not be able to watch):