'The Fighter' Screenwriters Working On Boston Marathon Bombing Project 'Boston Strong'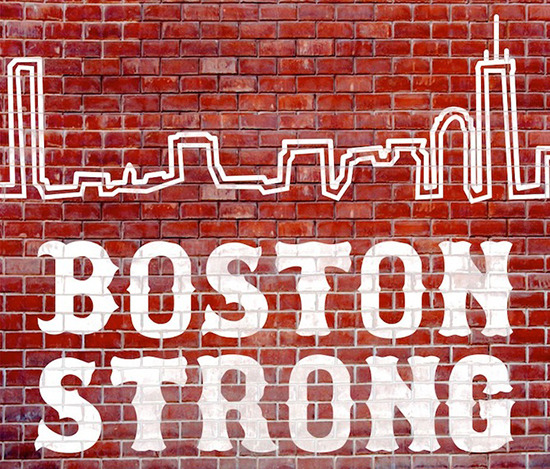 Briefly: The biggest story of the spring in the US was the bombing that took place on Patriot's Day at the Boston Marathon, which led to a city-wide manhunt for two suspects who turned out to be brothers. That police effort culminated in a protracted stand-off and gun battle that saw one bomber killed (no thanks to his brother) and the other in custody, albeit in particularly bad shape.
The event dominated news in the US, and is the subject of a forthcoming book by Casey Sherman, and Dave Wedge of the Boston Herald. The book, Boston Strong,  examines both the reaction to the bombing in Boston and the manhunt that ensued only days later. Now 
says The Fighter screenwriters Eric Johnson and Paul Tamasy have picked up the rights to the book, which won't be published until next year.
(The two, with producer Dorothy Aufiero, are adapting another Casey Sherman book, The Finest Hours. Disney has that one, with Robert Schwentke attached to direct.)
We don't know what direction the screen version of Boston Strong may take. While there were a few dominant personalities that emerged throughout the week, a primary characteristic of the manhunt was the way that Boston responded as one unified force, cooperating en masse to find the bombers. It's not the easiest adaptation; we'll update when details become available — likely in several months.