First Look: Christian Bale And Woody Harrelson In 'Out Of The Furnace'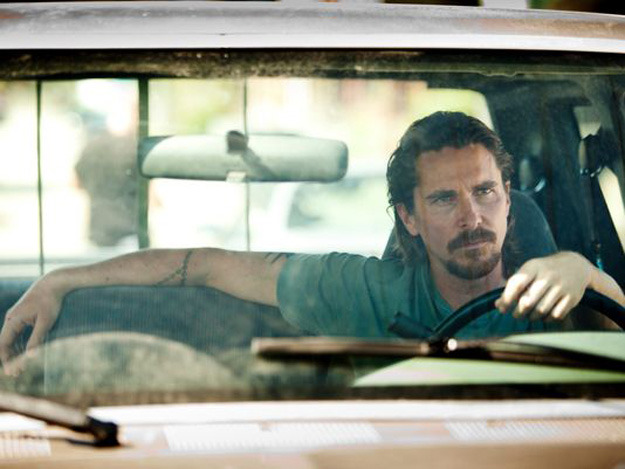 Crazy Heart director Scott Cooper is finally getting close to finishing his follow-up feature. The new film is called Out of the Furnace, and features Christian Bale as Russell, a man whose younger brother is drawn deep into crime after Russell goes to prison. After his release, Bale's character seeks justice for his brother, and winds up facing Woody Harrelson, as a powerful local criminal.
The first images from the film are out today. That's one above, and you can see another after the break.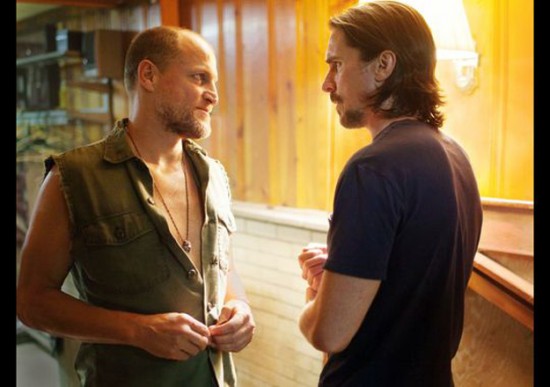 Out of the Furnace opens in a limited theatrical run on November 27 before going wide on December 6. The cast also features Forest Whitaker, Willem Dafoe, Sam Shepard and Zoe Saldana. The soundtrack will feature contributions from Eddie Vedder.
In talking about why he set and shot the film in Braddock, PA Cooper said,
You often find superheroic people wearing capes and costumes in film today. But working-class Americans are the real heroes. This is the story of this man who works in a blast furnace, but with themes of justice, retribution and courage.
Here's the story synopsis:
Russell (Christian Bale) and his younger brother Rodney (Casey Affleck) live in the economically-depressed Rust Belt, and have always dreamed of escaping and finding better lives. But when a cruel twist of fate lands Russell in prison, his brother is lured into one of the most violent and ruthless crime rings in the Northeast – a mistake that will almost cost him everything. Once released, Russell must choose between his own freedom, or risk it all to seek justice for his brother.