'Snowpiercer' Trailer And Featurettes Detail Humanity's Last Hopes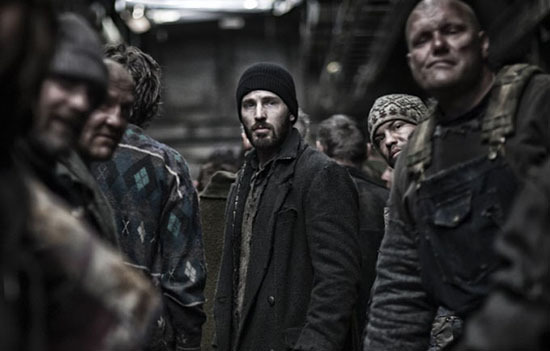 Bong Joon-ho's post-apocalyptic tale of class warfare, Snowpiercer, opens next month in South Korea, but there's still no US date in sight. We don't know what The Weinstein Company plans to do with the movie — maybe it'll do some fall festival rounds, or maybe it will be held until 2014.
Regardless, there are new trailers and featurettes coming out of Korea, offering up enough new footage and behind the scenes material that you might be able to feel as if you've seen the movie already. First up below is a new trailer, and then there's a whole batch of featurettes packed with interviews with the cast (Chris Evans, John Hurt, Tilda Swinton, Jamie Bell, Alison Pill, Ed Harris, Ewen Bremner, Octavia Spencer, Kang-ho Song and Ko Asung). Finally, you'll find an animated trailer that explains a bit of the film's backstory. There's a mix of languages and subtitles in this collection of videos, but more than enough English to get the idea. Thanks to The Film Stage for pointing out this video collection.
asd
Snowpiercer is set in a future where, after a failed experiment to stop global warming, an Ice Age kills off all life on the planet except for the inhabitants of the Snowpiercer, a train that travels around the globe and is powered by a sacred perpetual-motion engine. A class system evolves on the train but a revolution brews.