'Only God Forgives' International Trailer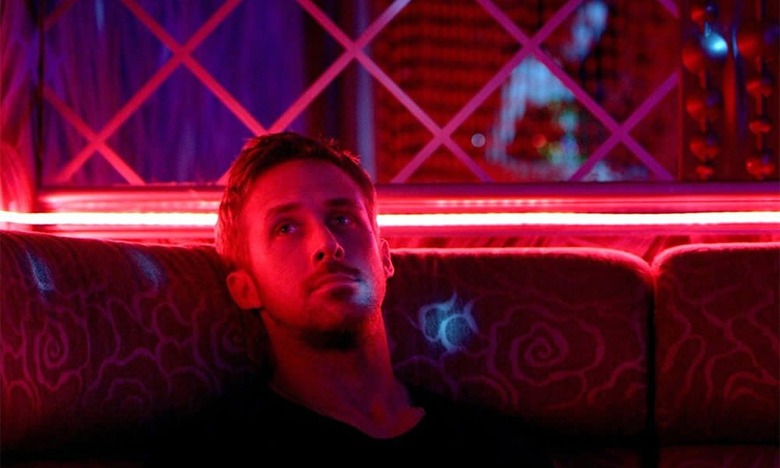 Most of us are off today for Independence Day here in the States, but of course for the rest of the world it's just a plain old Thursday. Which I guess is why this new international trailer for Nicolas Winding Refn's Only God Forgives is hitting on a day we Americans like to spend sleeping in, lounging around outside, and generally avoiding being cooped up inside with our computers.
But we're not complaining. Refn and Ryan Gosling wowed us in 2011 with the slick, stylish Drive, and based on the trailers his follow-up Only God Forgives could be even more eye-popping. Kristin Scott Thomas and Vithaya Pansringarm also star in the Thai-set thriller. Hit the jump to watch the video.
Only God Forgives got mixed reviews at Cannes, but as the trailer is only too happy to inform you, it has its share of fans. It should have no trouble finding love among Drive lovers, as it's got many of the same ingredients — a familiar genre premise, hyper-stylized action, an ultra-cool soundtrack, and Gosling in mute badass mode. [From Russ: I've seen the film twice now, and really like it. It is a lot more unusual than Drive, however. Think of it along the lines of Bronson and Valhalla Rising and you'll be closer to the mark. We'll have a review up soon.]
Only God Forgives opens July 19.
Julian (Ryan Gosling) lives in exile in Bangkok where he runs a Thai boxing club as a front for the family's drugs smuggling operation. When Julian's brother Billy is killed their mother, Jenna (Kristin Scott Thomas), arrives in the city. She wants revenge and forces Julian to find the killer. Julian's contacts in the criminal underworld lead him directly to The Angel of Vengeance, a retired police officer who knows everything and who is both Judge and Punisher. Jenna demands that Julian kill The Angel of Vengeance, an act that will cost him dearly.