'Lovelace' Trailer: Amanda Seyfried, International Porn Superstar [Updated]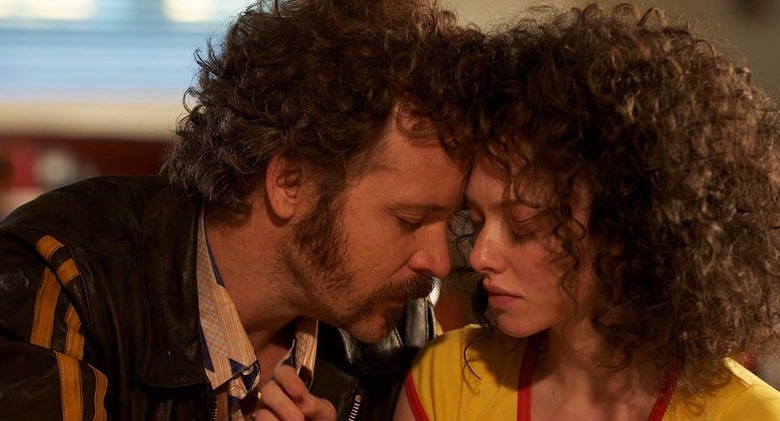 Amanda Seyfried's covered more genres in the few of years than some actors do in their entire careers. She's done an indie drama (The End of Love), a thriller (Gone), a musical (Les Misérables), a romcom (The Big Wedding), a kids' cartoon (Epic), and now, she's gonna do porn. Er, that is, a movie about porn.
Jeffrey Friedman and Rob Epstein's Lovelace chronicles the story of Linda Boreman, who became an international sensation after changing her name to Linda Lovelace and starring in the crossover porn hit Deep Throat. Seyfried plays the title character, while Peter Sarsgaard co-stars as her husband/Svengali Chuck Traynor. Watch the first trailer after the jump.
Update: While the original embed was removed at the studio's request, the official version has been released and can be found below.
[Update: official version of the trailer is below.]
By her own account, Lovelace lived a tough, complicated life. Though Deep Throat turned her into an icon of sexual freedom, behind the scenes, she was being abused and sold into prostitution by Traynor. Less than a decade after that film made her a star, she transformed herself into an outspoken anti-porn activist.
It's a little disappointing, then, the mixed reviews mostly complain the film "doesn't go deep enough," as HitFix put it. (Or, to put it in less porn-y terms, as Indiewire did, the directors "play it too safe.") At least Seyfried is getting praise for her performance. The NY Post even suggests she may be worthy of an Oscar nomination.
Lovelace opens August 9. Hank Azaria, Adam Brody, Bobby Cannavale, James Franco, Debi Mazar, Chris Noth, Chloe Sevigny, Sharon Stone, and Juno Temple also star.
In 1972—before the internet, before the porn explosion—Deep Throat was a phenomenon: the first scripted pornographic theatrical feature film, featuring a story, some jokes, and an unknown and unlikely star, Linda Lovelace. Escaping a strict religious family, Linda discovered freedom and the high-life when she fell for and married charismatic hustler Chuck Traynor. As Linda Lovelace she became an international sensation—less centerfold fantasy than a charming girl-next-door with an impressive capacity for fellatio. Fully inhabiting her new identity, Linda became an enthusiastic spokesperson for sexual freedom and uninhibited hedonism. Six years later she presented another, utterly contradictory, narrative to the world—and herself as the survivor of a far darker story.