'Drew: The Man Behind The Poster' To Debut At Comic-Con; Hits Theaters August 16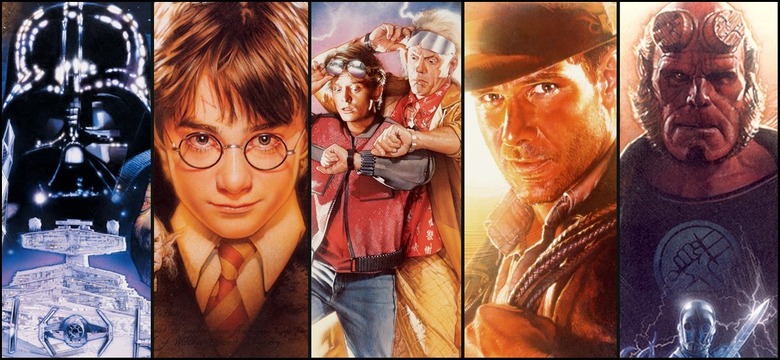 Drew: The Man Behind The Poster is finally ready. We've been covering the documentary since 2010 and after several clips, trailers and even a panel at San Diego Comic-Con 2012, the film will have its world debut at San Diego Comic-Con 2013. It tells the story of Drew Struzan, the prolific poster artist who made posters for the Indiana Jones and Star Wars films, as well as Back to the Future, The Goonies, The Shawshank Redemption, Harry Potter and many more.
Not going to be in San Diego? The film will hit limited theaters on August 16 and then video on demand in the Fall thanks to distributor Kino Lorber.
Deadline broke the news of the plans and says the screening will take place Friday July 19 at the Gaslamp 15 in San Diego. The full San Diego Comic-Con schedules will start to be released later this week.
Directed by Erik P. Sharkey, Drew: The Man Behind the Poster will open in New York August 16 at the Cinema Village before its rollout. Read all our past coverage of the film here.
Here's the official trailer once again.
Additional source: THR