Steven Spielberg Will Produce A 'Grapes Of Wrath' Remake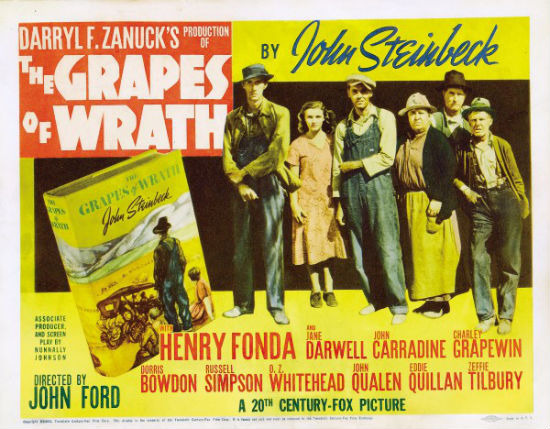 The Grapes Of Wrath, by John Steinbeck, was first published in 1939. Set during the Great Depression, the book followed a family under intense financial hardships which sets out to California in hopes of turning things around. The novel won the Pulitzer Prize. A year later, director John Ford made the first film version, starring Henry Fonda. It won two Academy Awards and ranks in the top 25 on AFI's list of the best films of all time.
The novel's 75th anniversary is coming up next year, and Hollywood has once again made The Grapes of Wrath a hot property. Several suitors reportedly spoke to the estate of John Steinbeck about the film rights but Steven Spielberg and DreamWorks are the ones who will emerge victorious. Spielberg had once considered directing the film, but now will only produce.
Deadline broke the news of this deal.
According to them, Robert Redford was also chasing the book to possibly turn into a TV mini-series. And though DreamWorks will likely get the domestic rights, 20th Century Fox will retain foreign rights based on the deal made on the original film.
Both The Grapes of Wrath novel and movie are true American masterpieces and I'm not sure why you need a remake. However, it is a timeless story of struggle and inspiration and handled correctly, could be a solid film providing new meaning to a younger generation.
Who do you think should direct? How about star as Tom Joad?