Updated Bumblebee Marks End Of 'Transformers 4' Car Show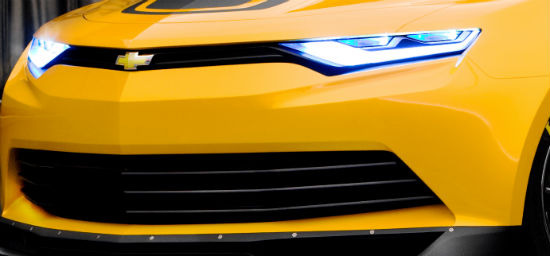 The new cars of Transformers 4 have been on display for over a month now. Beginning with Autobot leader Optimus Prime and leading through a mysterious alternate big rig, it's pretty obvious Michael Bay's part-sequel, part-reboot is going to have a lot of machinery under the hood.
Paramount just released what they're saying is the final reveal of the cars of Transformers 4. (We'll believe it when we see it.) What makes this reveal different is, once again, this car hints at a storyline in the film. Remember in the first Transformers when Sam got a beat up old Camaro that turned out to be Bumblebee, and then Bee morphed himself into a top of the line Camaro? Seems that's going to happen again on June 27, 2014. Though we've already seen an old Bumblebee, the final reveal is the brand new Bumblebee: the 2014 Concept Camaro.
Here are two images of the new Bumblebee.
Don't forget, at some point in the film, he looks like this, too.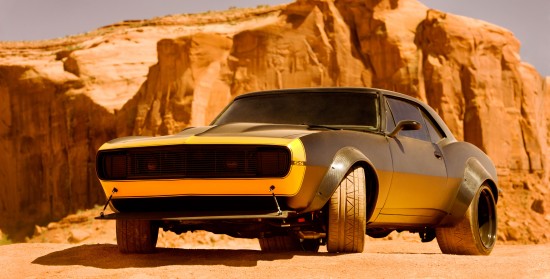 How do you think the transformation plays out this time?
Directed by Michael Bay, Transformers 4 stars Mark Wahlberg, Jack Reynor, Nicola Peltz ,Stanley Tucci, Kelsey Grammer, Sophia Myles, Li Bingbing and T.J. Miller. It's now filming and set to open on June 27, 2014.