'Maleficent' Star Brenton Thwaites To Star Opposite Jeff Bridges In 'The Giver'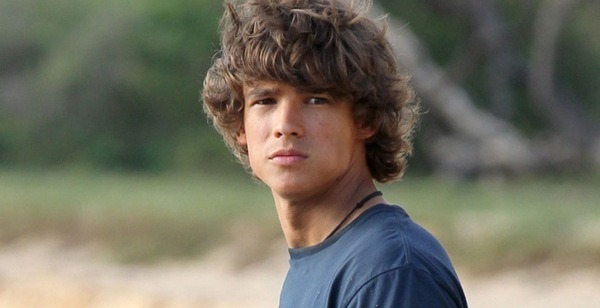 Lois Lowry's dystopian YA novel The Giver came out in 1993 — well before The Hunger Games was even a twinkle in Suzanne Collins' eye — but it's surely no coincidence that its movie adaptation is only really picking up steam now that The Hunger Games' box office success has spawned a million other dystopian YA franchises.
Jeff Bridges is attached to produce and star, as he has been for years, while Philip Noyce is directing. Now bringing the "YA" part into the equation is rising Aussie star Brenton Thwaites, who'll be seen next year in Maleficent. Hit the jump to get all the details.
Thwaites will play Jonas, a boy who's selected to become the community's Giver, who shoulders the burden of remembering the past. He enters training with his predecessor (Bridges), and gradually realizes the cost of such a serene existence. The Wrap reports that he beat out several other actors to land the part, including Nick Robinson (The Kings of Summer), Tye Sheridan (Tree of Life), and Dylan Minnette (NBC's Awake).
Thwaites isn't yet well known in the U.S., but that should change in the near future. He stars in next year's Sleeping Beauty retelling Maleficent, and has the indies Oculus and Son of a Gun coming out as well. Since I haven't seen him in anything, my only real complaint with the Giver casting is his age. Jonas, who's 12 in the book, has been aged up for the movie, but even so the 20something Thwaites seems pretty old for the past.
Bridges first optioned The Giver about a decade ago as a potential starring vehicle for his father Lloyd Bridges, but struggled to bring it to fruition and lost the rights in 2007. He was determined to try again after winning the rights back in 2011, and so far his new attempt seems to be going much better. Production on The Giver could start in South Africa as early as this fall.