Stan Lee Comments Appear To Confirm 'Black Panther' Development At Marvel Studios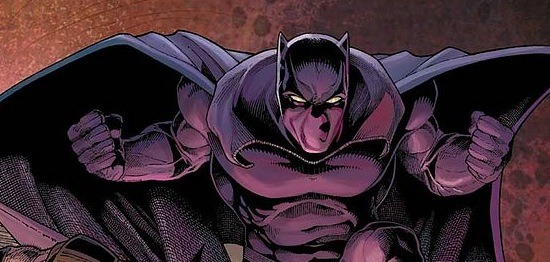 Marvel Studios has no shortage of characters to develop as the stars of new films, but the company does have to focus on a few per year. The lineup for the next few Marvel films includes new outings for Thor, Captain America, and the Avengers, and the debuts of Ant-Man and the Guardians of the Galaxy. What comes next? Doctor Strange, the "sorcerer supreme" of the Marvel Universe, is likely to be among the following lineup.
but not yet confirmed is Black Panther, a long-running Marvel character introduced in the mid-'60s. The leader of fictional African nation Wakanda, Black Panther was Marvel's first attempt to create a major black superhero. And while he never hit popularity levels to rival Spider-Man, he's persisted as a fan favorite for decades. There have been hints from Marvel Studios chief Kevin Feige that a Black Panther movie was on the way, and now Marvel godfather Stan Lee says the character is definitely in development.
Here's the full quote from Lee at the Wizard World Comic Con in New York City as reported by
:
The people at Marvel are spending hours trying to think 'What'll we do next?' And there's a damn good chance that they will think just what you mentioned because it would be a great idea, and little by little, everything you want to see will come along because they're just like you. They're fans of the stories and are trying to think, 'What will the fans like to see next? What would we like to see next?'
So they're working on Ant-Man, working on Doctor Strange; they're working on Guardians of the Galaxy; they're working on God knows what. Did I say the Black Panther also? They're the ones I know about.
At this point, Lee isn't actively involved in developing films for Marvel — he gets an exec producer credit by virtue of having created many of the characters in the Marvel Studios stable, but that and a traditional cameo is the limit of his involvement in the films. But he's on point about the other characters mentioned in the quote, which lends credence to the Black Panther report. There's a good chance we'll hear more about Marvel's future plans in the next few weeks, so lay your bets now for a Black Panther starring role.