Watch The Original Boba Fett Screen Test From 1978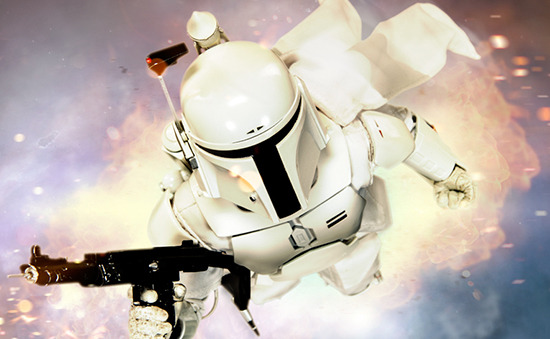 Some of you may have seen scraps of the screen debut of Boba Fett, the bounty hunter from The Empire Strikes Back who became one of the most popular Star Wars characters, despite originally having very little screen time. But for those who haven't caught it, this is a great glimpse into the development of the character.
The video below, from 1978, shows editor Duwayne Dunham dressed in a pale prototype of the armor (designed by Joe Johnson), with sound designer Ben Burtt narrating an overview of the character.
For casual Star Wars fans, the most interesting bit of the video below won't be the character's look, but one intent behind his design. There was a point where Boba Fett was considered as a character who could make personal appearances — dress anyone up in the costume, with that slightly altered radio voice, and they could be Boba Fett. Like a slightly less evil-looking companion to Darth Vader, and a potential Star Wars mascot. Things worked out a bit differently, but not in a bad way for the bounty hunter, at least until he got to Tatooine.
The header image above is the design for the 1/6 scale figure that Sideshow Collectables will soon release based on the prototype design. Their page pointed out this video, as well.