'Wizard Of Oz' 3D IMAX Trailer: Classic Adventure Gets 21st Century Makeover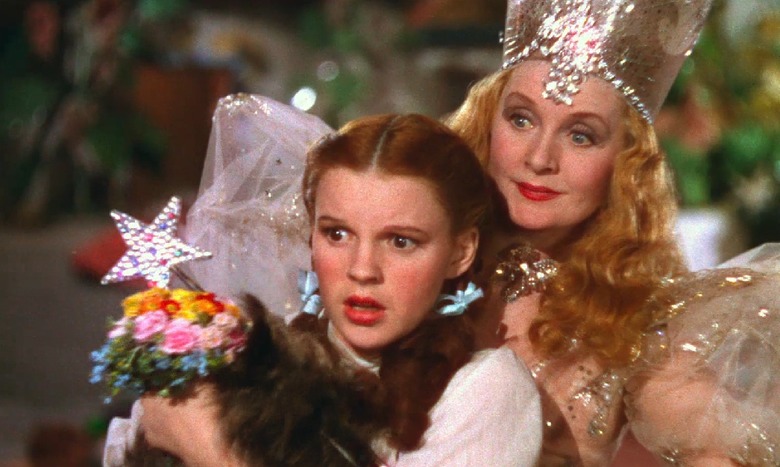 It typically takes studios a year or more to push a sequel out, no matter how quickly they try to put one together. But in the case of Oz The Great and Powerful, audiences will get to see what happened to the wizard just a few months after we left him.
Of course, that's only because we've already known where the character would end up for many decades now. The Wizard of Oz is approaching its 75th birthday, and to celebrate that big anniversary, Warner Bros. is putting the Technicolor classic back in theaters this fall with a shiny new IMAX 3D upgrade. Watch the trailer for the remastered release after the jump.
Most of us grew up watching this movie on the small screen, so it should be fun to see it on the big screen for a change. I'm less sure about the 3D and IMAX conversions. The movie's good enough without those updates, and moreover, it's so old that it might be weird to see these cheerfully artificial, old-fashioned backdrops rendered in ultra-modern technology.
On the other hand, it's been a pleasure to see classics like Jurassic Park and Titanic hit the screen in 3D in recent months. Hopefully, the wizards upgrading The Wizard of Oz will manage to bring a fresh perspective to the iconic adventure.
Warner Bros. has The Wizard of Oz 3D IMAX re-release scheduled for September 20. Or, if you'd like to see Dorothy and company again but those jumbo IMAX screens aren't your style, the 75th anniversary edition Blu-ray hits shelves, in both 2D and 3D versions, on October 1.