This Week In Trailers: Rigor Mortis, Hawking, Personal Demons, I Want Your Love, Discopath, The Battle Of The Sexes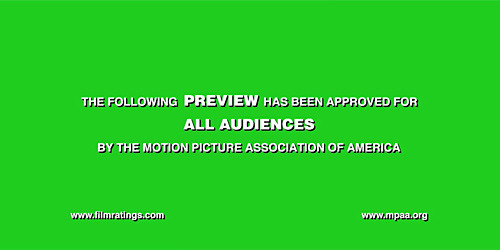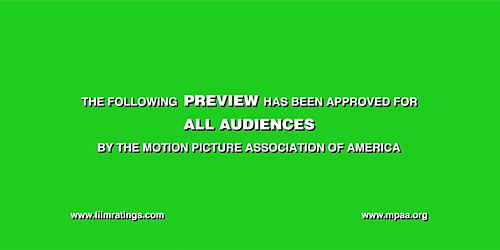 Trailers are an under-appreciated art form insofar that many times they're seen as vehicles for showing footage, explaining films away, or showing their hand about what moviegoers can expect. Foreign, domestic, independent, big budget: What better way to hone your skills as a thoughtful moviegoer than by deconstructing these little pieces of advertising? This week we cross the Pacific to get scared, discover what's out in the universe from one of the world's greatest minds, get the funk out with a little murder, pit women against men, and find out what it means to be gay in the aughts. 
Rigor Mortis Trailer
It's always nice to see new talent sprout up every now and then.
Juno Mak may not be a name many may recognize but gaze upon this trailer and see the glimpses of inspired craziness. I honestly don't know what is happening here. It's madness. But, when everything lately has one or two notes it's refreshing to have so many being played all at once. Vampires, black magic, bad language, there's so much to love about what's afoot even though there isn't a real narrative to follow. I'm usually not a fan of so many disparate things happening all around a trailer without any real understanding of who our protagonist is and what journey they're really on but this is a genre pic and I'm just taken by the visuals alone. Call me simple but this is something that gets me excited.
DiscopathTrailer
With a title like this there's no way it can disappoint.
Renaud Gauthier's debut is hilariously couched in the idea that a man is driven into murderous rages from the sounds of velvety funk dance music. That's about as much as you need to know before going into this as the rest of it is just riding a wave of "Are they serious?" as you try and figure out if everyone's going to keep a straight face through it. And they do. It's like The House of the Devil but with a seriously comedic premise and no one's going to break. I should feel a lot more guilty for liking this as much as I did but, who cares, every now and then I'm easily swayed by something fun and light. On top of that, the trailer succeeds because it is so tongue in cheek. There's no need to draw attention to itself and as long as it's dedicated to its premise this is one movie that could be a real gem.
Hawking Trailer
Stephen Finnigan's documentary hopefully will help break down, for us lay people, why Stephen Hawking is one of the most influential people in physics, cosmology, and the sciences.
I know it's almost standard issue for every nerd to have read A Brief History of Time, along with The Hitchhikers Guide to the Galaxy and Lord of the Rings trilogy, but I haven't so getting a documentary like this makes me giddy at the thought of finally understanding why he is such a global thought leader. The trailer does a wonderful job in explaining Hawking's life and what his knowledge has given society. However, it conveniently glosses over the details and only gives us the humanistic angles that would give people the real lure to sit through what is an incredible story of overcoming adversity. Thankfully, we're never guilted at any moment to throw him a pity party and we only focus on the real details that make knowing more about this story all more tantalizing.
I Want Your Love Trailer
There is something incredible about this.
Director Travis Mathews has drawn me in to his world that I honestly haven't ever visited in film for some time. Queer cinema isn't a genre I can honestly speak to but that's irrelevant here as this trailer is evocative, sensual, and completely emotional. The heart of this movie's soul is worn on its sleeve but even though we don't know too much about who our protagonist is or what he's going through you are still drawn in by the movie's honesty about who we're dealing with. The moments that are shared with us feel like they have nothing to do with one another but there's a through line of someone who's awfully despondent about where life has taken him. It's not completely confusing as we are left yearning to know more about this guy's story and that, to me, is the real lure.
The Battle of the Sexes Trailer
We've seen this before.
Stories that talk about the inequity of women and men and the ways in which that equality begins at equal treatment. Women in combat, women as firefighters, take your pick of any profession where the discussion talks about why women deserve a place at every table. It's sad that we're still having these discussions as other societies have far more enlightened viewpoints on these things. This trailer, though, gets to the heart of an argument we've been having for decades. In short order, we're introduced to the major players and we establish pretty quickly what was afoot in this ultimate game of winner takes all. I actually found myself geting enraged all over again at the simplemindedness of what prompted a guy to be so disparagingly dickish. Good for him, though, because now I want to hear the story from start to finish and find some understanding about this whole ordeal.
Personal Demons Trailer
This is a movie that hasn't been made but it shows a lot of promise.
I know it feels like the world has been Kickstarter-ed to death as of late and there's so many promising projects but after looking at director Adam Cosco's demo reel and then watching this promotional trailer I was taken by its potential. Whether or not it can deliver, I haven't a clue. But, what's here was good enough for me to at least show it a little love and let you decide.
What do you think? Worthy of a few ducats? Let me know below.
Nota bene: If you have any suggestions of trailers to possibly be included in this column, even have a trailer of your own to pitch, please let me know by sending me a note at Christopher_Stipp@yahoo.com or look me up via Twitter at @Stipp
In case you missed them, here are the other trailers we covered at /Film this week: