'Clear History' Trailer: Your First Full Look At Larry David's Star-Studded HBO Movie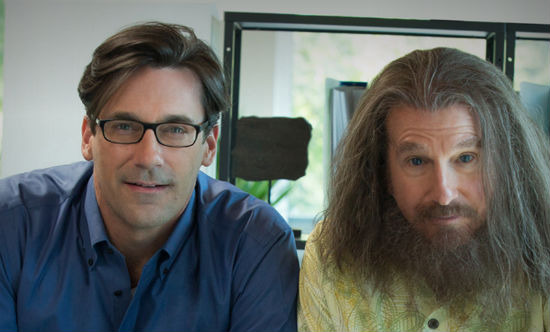 HBO already had one massive hit movie this year (Steven Soderbergh's Behind the Candelabra) and it looks like they're about to have another. The first full trailer for Larry David's Clear History is out.
, it gives us a look at the more familiar side of David as well as the laundry list of co-stars including Jon Hamm, Michael Keaton, Bill Hader, Danny McBride, Philip Baker Hall, Amy Ryan, Kate Hudson, Eva Mendes, and JB Smoove.
Directed by Greg Mottola, the film premieres August 10. Check out the trailer below.
Thanks to
(as if the huge watermark didn't make that obvious) for the trailer.
Clear History looks like an extended episode of Curb Your Enthusiasm, right down to the J.B. Smoove interactions, and to that I say "bravo." As if I wasn't already in with this movie, this trailer only cements my anticipation. Though, it'll be interesting to see how the film comments, if at all, on the issues it obviously presents. Plus, though Curb worked in small doses, one wonders if two hours will be too much? We don't have to wait long to find out.
Co-written by Larry David, Alec Berg, David Mandel, and Jeff Schaffer, Clear History features David playing a marketing exec who loses his stake at an electric car startup when he and his boss (Hamm) have a falling out. He then suffers further humiliation when the startup he walked away from explodes into a multi-billion-dollar company, and winds up losing his wife and his good reputation. A decade later, he's moved to an island off the coast of Massachusetts to start a simple new life under the assumed name Rolly. When Hamm's character arrives to renovate his summer home, Rolly decides to get his revenge.