New 'Transfomers 4' Big Rig Teases Ultra Magnus Or Motormaster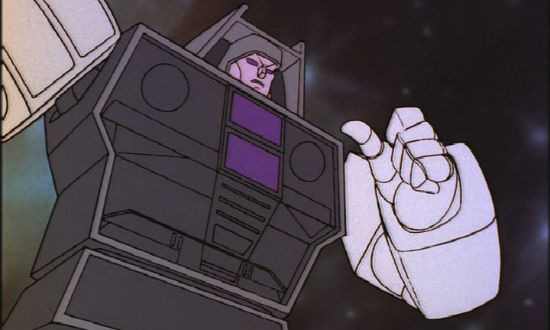 Paramount and director Michael Bay continue to reveal new vehicles for next Summer's Transformers 4. Up until now though, the images have been pretty standard. We've seen classic characters like Optimus Prime, a new Bumblebee, and lots of really fast, expensive concept cars. Today, however, we might have our first glimpse at a vehicle that teases what happens in the film.
Bay has revealed a brand new Freightliner truck, meaning there will be another big rig in the film. Could it be Optimus Prime's fellow Autobot Ultra Magnus? Or maybe the villainous Decepticon and Prime rival Motormaster?
Thanks to MichaelBay.com for the image.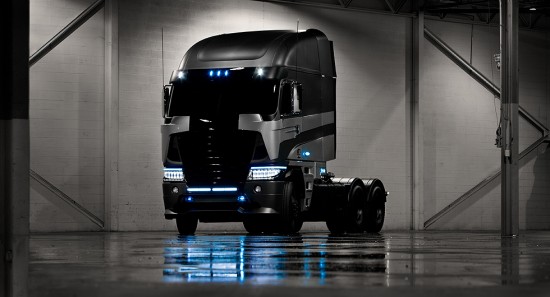 Here's the official description:
The adventure continues to transform with a very different offering from Daimler Trucks North America . . . the imposing 2014 Argosy cab-over truck by Freightliner.
Most likely, this Freightliner truck is a Decepticon, and that Decepticon is Motormaster. The colors and lighting certainly lean that way, since most of the Autobots feature much brighter colors. However, if it is Ultra Magnus, that would mean we either meet more Autobots from around the galaxy or, Optimus Prime possibly faces a struggle for power.
Directed by Michael Bay, Transformers 4 stars Mark Wahlberg, Jack Reynor, Nicola Peltz ,Stanley Tucci, Kelsey Grammer, Sophia Myles, Li Bingbing and T.J. Miller. It's now filming and set to open on June 27, 2014.