Mark Wahlberg And Peter Berg Team Up For Real Life Crime-Drama 'American Desperado'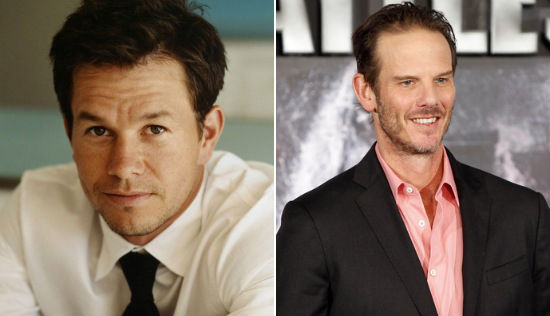 We may receive a commission on purchases made from links.
Directors sure do love Mark Wahlberg. After making Pain and Gain with Michael Bay, the action-prone filmmaker brought the actor back to star in Transformers 4. In between, Wahlberg shot a movie called Lone Survivor with Peter Berg. Now, Berg's asked the actor to team up with him once again.
Wahlberg and Berg will make American Desperado, the real life story of "super criminal" Jon Roberts who worked in the mafia, with Columbian drug cartels, and eventually with the American government. Based on a novel by Roberts and Evan Wright (Generation Kill), the film will be adapted by the Oscar-winning writer of The Departed William Monahan. Paramount Pictures hopes the film will be up and running next year.
Deadline broke the news of the deal but says, since Monahan's script was just received by the studio, there's no official timeline yet. Next year is just the ideal frame.
Roberts was previously featured in the documentary Cocaine Cowboys. This book is reportedly his full story. Amazon has a great write up on the 2011 book including photos and a detailed description. Here's an excerpt:
American Desperado is [Jon] Roberts' no-holds-barred account of being born into Mafia royalty, witnessing his first murder at the age of seven, becoming a hunter-assassin in Vietnam, returning to New York to become — at age 22 — one of the city's leading nightclub impresarios, then journeying to Miami where in a few short years he would rise to become the Medellin Cartel's most effective smuggler.
But that's just half the tale.
The roster of Roberts' friends and acquaintances reads like a Who's Who of the latter half of the 20th century and includes everyone from Jimi Hendrix, Richard Pryor, and O.J. Simpson to Carlo Gambino, Meyer Lansky, and Manuel Noriega.
Nothing if not colorful, Roberts surrounded himself with beautiful women, drove his souped-up street car at a top speed of 180 miles per hour, shared his bed with a 200-pound cougar, and employed a 6"6" professional wrestler called "The Thing" as his bodyguard.  Ultimately, Roberts became so powerful that he attracted the attention of the Republican Party's leadership, was wooed by them, and even was co-opted by the CIA for which he carried out its secret agenda.
Scrupulously documented and relentlessly propulsive, this collaboration between a bloodhound journalist and one of the most audacious criminals ever is like no other crime book you've ever read.  Jon Roberts may be the only criminal who changed the course of American history.
This sounds like an epic crime drama in the mold of the genre's best. Fingers crossed Monahan's script is worthy and Berg and Wahlberg get to work sooner rather than later.