Trivia: Jonah Hill Turned Down 'The Hangover' To Focus On Dramatic Acting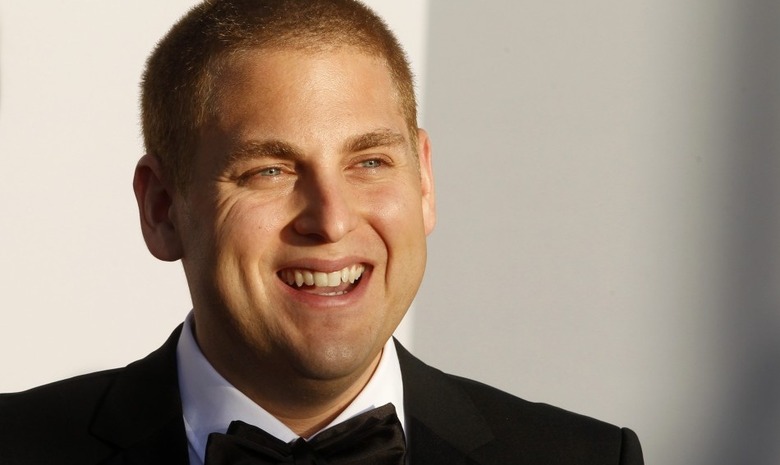 Jonah Hill's transition from comedy star to Academy Award-nominated dramatic actor has been so quick, he's made it look almost easy. But as evidenced by the scores of funnymen who've tried to make that same leap and failed, it's not something just anyone can do.
For one thing, it involves making some very tough decisions. Such as turning down roles in what turned out to be two of 2009's biggest hits, The Hangover and Transformers: Revenge of the Fallen. Of course, it's obvious now that things have worked out just fine for Hill, but at the time, he said, "most people didn't understand." Hit the jump to read about his choices.
So when director Todd Phillips offered him "any one of the three main parts in The Hangover," Hill declined. He did the same when Michael Bay approached him about playing Shia LaBeouf's sidekick in Transformers: Revenge of the Fallen. "They were both really big decisions, and ones that most people didn't understand," he explained. "I knew I could be a dramatic actor, but I also knew I couldn't go from Superbad to Schindler's List."
Transformers: Revenge of the Fallen went on to become a box office smash, grossing $836 million worldwide. As the latest installment of a massively popular franchise, though, it was bound to do well with or without Hill. It's more interesting to consider what might've happened had Hill accepted the Hangover gig. The film earned $467 globally and turned its lead trio — Bradley Cooper, Ed Helms, and Zach Galifianakis — into household names.
Helms and Galifianakis are still primarily known for their comedy work, and don't seem too bothered by it. Cooper, however, has successfully refashioned himself as an Oscar-nominated dramatic star, just like Hill. Perhaps Hill could've had his Hangover cake and eaten it too. Personally, I can't see him playing Helms' part, but I could easily imagine Hill subbing in for Cooper as the douchey Phil or Galafianakis as the awkward Alan.
In any case, while the Autobots, Decepticons, and wolfpack were out dominating the box office, Hill's big release that same summer was the underperforming Funny People. He followed that up with The Invention of Lying and Cyrus, neither of which hit commercially either. But he got what he wanted in the end. Moneyball earned him an Oscar nomination, and helped pave the way for a part in Martin Scorsese's The Wolf of Wall Street, due out November 15.