First Look: Official 'Back To The Future' Lego Delorean; Out In July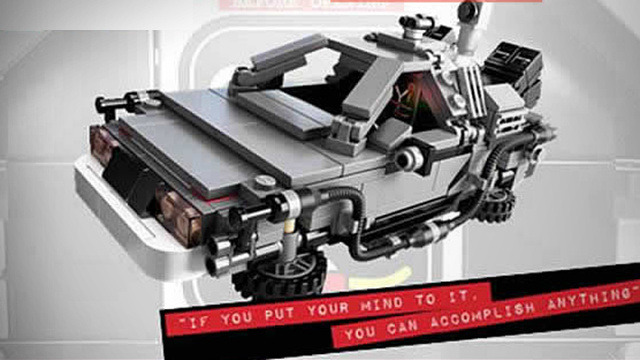 Late last year, LEGO officially revealed it would be making the a set featuring the DeLorean from Back to the Future. The project was the result of a fan project on Lego Cuusoo (read the full story here) and now we finally have an update. Your first look at the actual LEGO Delorean has been revealed and it'll reportedly be out in July. Check out some addition info below.
Here's a scan from Brick News (via First Showing). Click to blow it up slightly.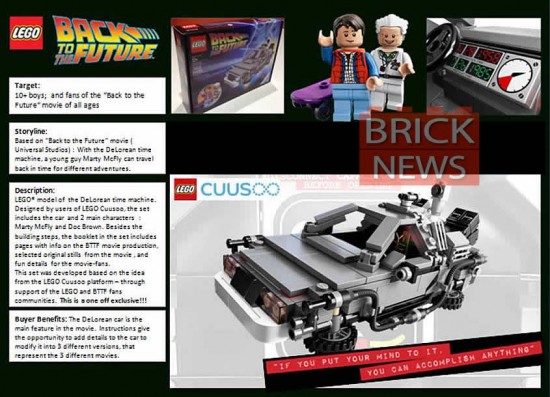 My first thought is, this doesn't look as good as the Delorean we originally saw as part of the Lego Cuusoo campaign. Then again, this will allow you to make the Deloreans from all three films, so maybe you can strip this down.
According to the image, it'll be out in July in the UK and cost £35. (That's $54 USD at current conversion rates.) Will you be pre-ordering?