Lionsgate Bringing 'The Hunger Games: Catching Fire' And 'I, Frankenstein' To Comic-Con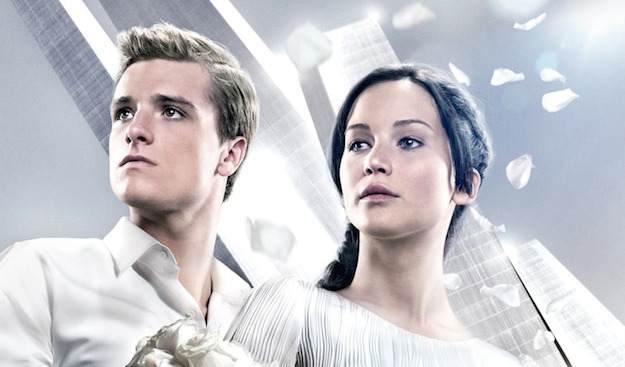 We're less than a month away from the granddaddy of all pop culture gatherings, San Diego Comic-Con, and Lionsgate is the first studio to officially announce it will be bringing movies to show off. On Saturday July 20, in Hall H, stars and filmmakers behind The Hunger Games: Catching Fire and I, Frankenstein will be on hand to promote and show brand new footage.
What's most curious about this announcement is that Hunger Games is getting a Saturday slot in Hall H. It's certainly one of the biggest films that'll take the stage this year, but Saturday is always the busiest day. (Rumors are Warner Bros. and Marvel will also appear that day.) In the past, films like Twilight have always been on Thursday. This is a step up for the franchise.
Here's the full release and check back as more studios officially reveal which films they'll be bringing to San Diego:
Lionsgate announced today that Fandango Chief Correspondent Dave Karger will moderate a panel on Saturday, July 20th at the San Diego Comic-Con, featuring talent and exclusive footage from two of the studio's upcoming films THE HUNGER GAMES: CATCHING FIRE (opening November 22, 2013, the film stars Jennifer Lawrence, Josh Hutcherson and Liam Hemsworth) and I, FRANKENSTEIN (opening January 24, 2014, the film stars Aaron Eckhart, Yvonne Strahovski and Bill Nighy). Talent from both films will be in attendance for the panel during which the studio will debut an exclusive new trailer for THE HUNGER GAMES: CATCHING FIRE and never-before-seen footage from I, FRANKENSTEIN.
Starting today, moviegoers will have the chance to submit questions for panel participants through the films' Facebook pages (www.facebook.com/thehungergamesmovie and www.facebook.com/ifrankensteinmovie) and Fandango's Facebook page (www.facebook.com/fandango) using the hashtags #CatchingFireComicCon and #IFrankensteinComicCon. Answers to select questions will be posted on those Facebook pages.
Fandango fans have been closely following the entire HUNGER GAMES saga from its first day of production. A January 2013 moviegoer survey of thousands of moviegoers on Fandango found that the film's follow-up, THE HUNGER GAMES: CATCHING FIRE, was voted the most anticipated movie of the year.
Stay connected for SDCC updates related to these two Lionsgate films using and searching for the hashtags #CatchingFireComicCon and #IFrankensteinComicCon.