Kanye West Still Creative Director Of 'The Jetsons' Movie, Says Kanye West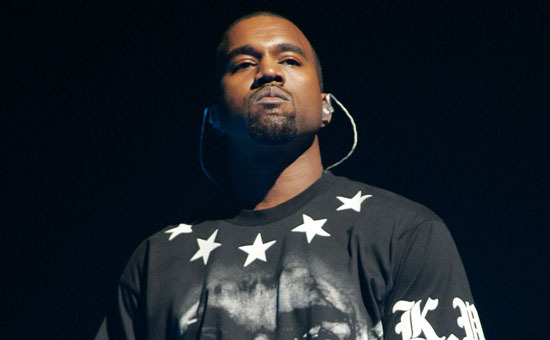 Back in January, a weird news story broke saying rapper/producer Kanye West was taking meetings to be the creative director on a movie adaptation of the sci-fi sitcom cartoon The Jetsons. At the time, the news came from West's personal Twitter account, but was quickly deleted. That was the last we heard of it.
Soon after, though, Van Robichaux and Evan Susser were hired to work on a screenplay, suggesting the movie had some life. As for West, six months have passed and he's out promoting his new album, Yeezus. Is it still working on The Jetsons? One profile casually mentions he most certainly is.
The Playlist found the following quote in a West profile from W Magazine:
We weave through highway traffic as West makes calls about an upcoming Jetsons movie on which, he tells me, he is creative director.
So West is still working a Jetsons movie. The problem is, what the heck is a "creative director?" Producer Denise DiNovi explained to Vulture in January that while the position doesn't exist, West was being talked to about the movie:
He's not the creative director on the movie, but I loved his passion for 'The Jetsons.' He gets the whole thing about the future that never was. He sees us living on a precipice of technology – cameras in your eye, your mind as a remote control to fire lasers – and wonders how things are going to break, for good or for bad.
Robichaux and Susser came onto the project after West became the mysterious "creative director" so, along with the recent quote, it seems this movie is still being developed. No matter what West brings in terms of visuals or music though, until there's a script worth making, The Jetsons won't move forward. So don't look towards Yeezus just yet.