Christopher McQuarrie To Write And Direct Adaptation Of UK Miniseries 'Unforgiven'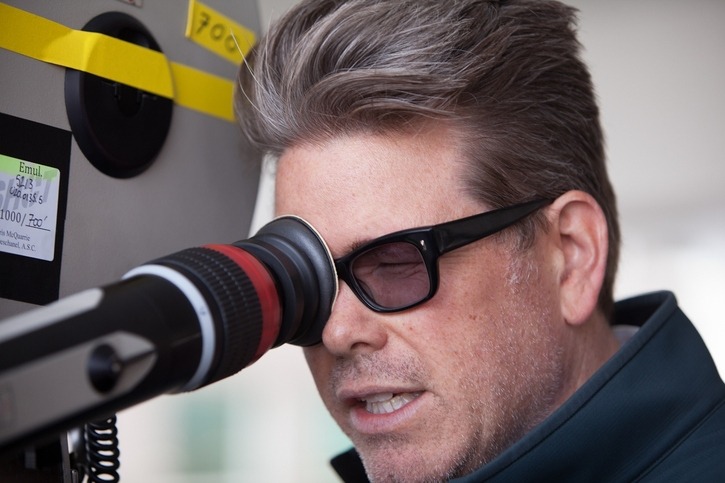 Everyone assumes Oscar-winner Christopher McQuarrie is going to direct Mission: Impossible 5, but that may no longer be the case. He's apparently turning his attention back to a project he was attached to in 2010. It's called Unforgiven and is a feature adaptation of a UK miniseries about a woman who serves a 15-year prison sentence for the murder of two cops who came to her house to evict her. When she gets out, she's targeted for revenge.
Angeline Jolie was once attached with McQuarrie when GK Films first bought the rights. That version lapsed, but now it seems the project is once again a priority for McQuarrie and he's not only going to write, but direct as well.
Deadline broke the news of the project's resurgence. Here's the original plot description.
Ruth has spent half of her life imprisoned, and now faces the daunting prospect of rebuilding her life whilst being irresistibly drawn to the place that haunts her, Upper Hanging Stones Farm. In spite of trying to focus on the future and her new boyfriend Brad, Ruth is unable to forget her past and the sister, Katie, who she was forced to leave behind. Outraged to hear that the woman who killed their father has been released, Kieran and Steve Whelan are eager to seek revenge.  Believing that life should mean life, the two brothers decide to take the law into their own hands. But just how far are they capable of going? Can they really do to her what she did to their father?
McQuarrie originally left the project to make Jack Reacher, and has also recently had his hands on All You Need Is Kill, World War Z, The Wolverine, Jack the Giant Slayer and maybe even Top Gun 2. He's been a busy guy. But you'd have to think, if Unforgiven has now become a priority, he won't have time to direct Mission: Impossible 5. That said, if Paramount pays him big bucks, who is to say Unforgiven can't wait another three years, or that McQuarrie will have to direct himself.
Have you seen the original show? Is McQuarrie the right guy for this?