'Oldboy' Red-Band Trailer: "You Might Want To Think About What You're Doing Here"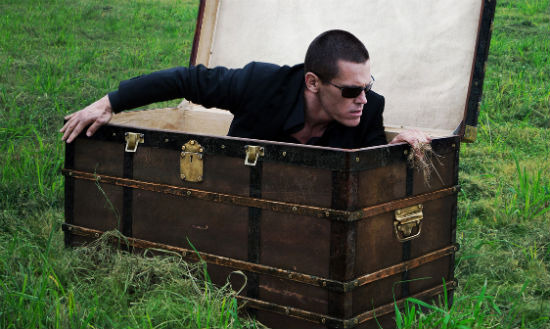 It seems like we've been talking about the potential for a remake of Park Chan-wook's film Oldboy for years. Spike Lee finally came on to direct, with Josh Brolin in the title role, playing a man who is kidnapped and held in a strange prison for 20 years. Released just as unceremoniously as he was taken, the man is encouraged to find the identity of his kidnapper, and in so doing eventually comes face to face with uncomfortable truths about his past.
The first trailer for the film — a red-band look at the footage — is out now, and you can see it below. We've heard a lot about how this film was going to try to ride the line between being faithful to Park's film and going back to the manga upon which it was based (with a few new ideas thrown in for good measure) but what we see in this trailer looks like a pretty faithful recreation of Park's film.
That said, there are a few details that do appear to set this version apart. I'm left wondering how this one will really be different, and what stamp Spike Lee will have imprinted upon it. To me, this trailer says "we know what you expect to see, so here's a highlight reel to prove we know the material." That's well and good, but I hope this isn't a note-for-note cover song.
Oldboy opens on October 25. Yahoo has the trailer.
OLDBOY is a provocative, visceral thriller that follows the story of an advertising executive (Josh Brolin) who is abruptly kidnapped and held hostage for 20 years in solitary confinement. When he is inexplicably released, he embarks on an obsessive mission to discover who orchestrated his bizarre and torturous punishment only to find he is still trapped in a web of conspiracy and torment. Co-starring Elizabeth Olsen and Sharlto Copley, OLDBOY was directed by Spike Lee, from a script by Mark Protosevich (I Am Legend, The Cell, Thor). The film was produced by Roy Lee, Doug Davison and Nathan Kahane.