Jeff Goldblum And Bill Pullman Will Be Back For 'Independence Day 2'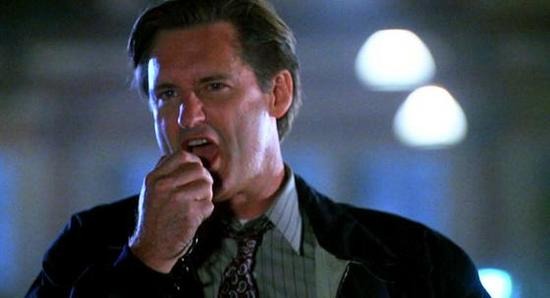 After almost two decades, it's mind-boggling to think a sequel to Independence Day is finally coming together. Years and years of rumor and speculation all seemed unfounded until last week when 20th Century Fox announced that July 3, 2015 would mark the triumphant return of the 1996 film. Director Roland Emmerich will be back, along with his production partner Dean Devlin, and the story is set 20 years after events of the original. Earth has been rebuilt, we've begun to grow thanks to the alien technology, and then the motherships return hoping to settle the score.
Half the cast will be new faces; a new generation who has grown up in the world decimated in the first film. The other will be stars from the first movie. So who is returning and who isn't? Well, Will Smith will not return as Captain Steven Hiller but Emmerich just confirmed Bill Pullman and Jeff Goldblum will indeed return, both of whom had expressed interest in the past.
Movies.com got confirmation on Pullman and Goldblum returning at a recent chat. The director also said he hopes he can maybe get Smith back to at least cameo. That would make sense because he previously suggested his character's stepson, originally played by Ross Bagley, would be a central character.
With the 2015 release date in place, everything else Emmerich was attached to will likely now hit the back burner. And though he's conceived this follow up as the first part in a larger story (one that spans at least three movies, but possibly more) he'll first concentrate on making sure audiences remember and love this world with a single sequel.
The LA Times reports filming on Independence Day 2 will start early next year.