Warner Bros. Making An 'Encyclopedia Brown' Movie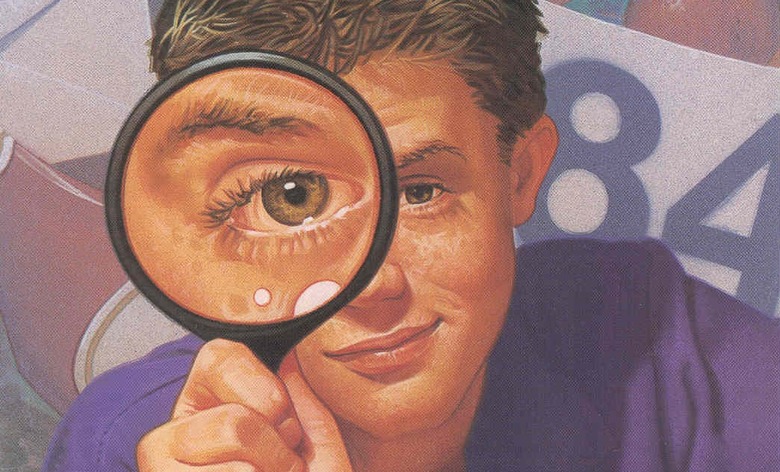 Sony has a Goosebumps movie in motion with director Rob Letterman, and Fox has ambitious plans for a cross-platform Choose Your Own Adventure franchise. But Hollywood won't rest until every relic of your childhood bookshelf has been brought to the big screen, goddamnit.
The latest to get the movie treatment is Encyclopedia Brown, which Warner Bros. has picked up for Roy Lee and Howard David Deutsch to produce. If that title doesn't ring a bell,
you clearly don't have Encyclopedia Brown's photographic memory
the Donald J. Sobol-penned series centers around a boy detective. Hit the jump for details.
The kid-friendly stories have enchanted young readers for generations. The first Encyclopedia Brown book was published in 1963, and the most recent (#28) just after Sobol's death in 2012. The typical installment consisted of several brief mysteries, each sprinkled with clues so readers could try to solve them along with Encyclopedia. Answers were found in the back of the book.
The new film won't be the character's first brush with show business. Deutsch, who's held the screen rights since 1979, was also behind an HBO series that ran for about ten episodes in 1989. But he's never quite managed to get a feature adaptation off the ground, despite several high-profile efforts. Warner Bros. tried to get a movie going in the early '80s with Chevy Chase and Goldie Hawn to no avail. Robert Luketic and Ridley Scott also circled a more recent attempt in the '00s.
Warner Bros. has high hopes that this incarnation will turnout better. The next step will be for the studio and the producers to lock in a writer. If the first film goes well, it could potentially launch a whole franchise. Lee's experience should help on that front. His credits include the How to Train a Dragon series, and he's working on The Lego Movie and the upcoming Archie film.