Page 2: BTTF, Simpsons, Ellen Page, Monsters U, Star Wars, Breaking Bad, Doctor Who, Hobbit, Cloud Atlas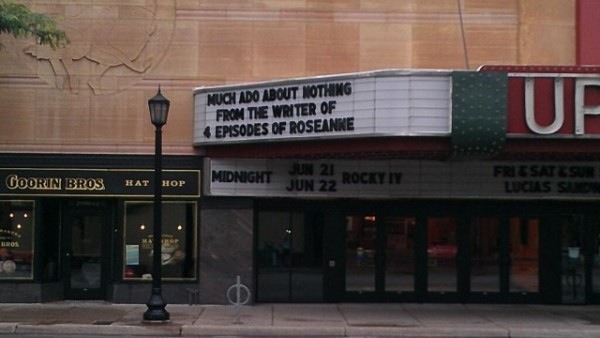 Page 2 is a compilation of stories and news tidbits, which for whatever reason, didn't make the front page of /Film. After the jump we've included 46 different items, fun images, videos, casting tidbits, articles of interest and more. It's like a mystery grab bag of movie web related goodness.
Header Photo: Movie Theater Marquee Digs Deep into Joss Whedon's Resume
Why Your DVR Hates the Last Few Seconds of Shows So Much
25 Facts You Might Not Know About the Pixar Films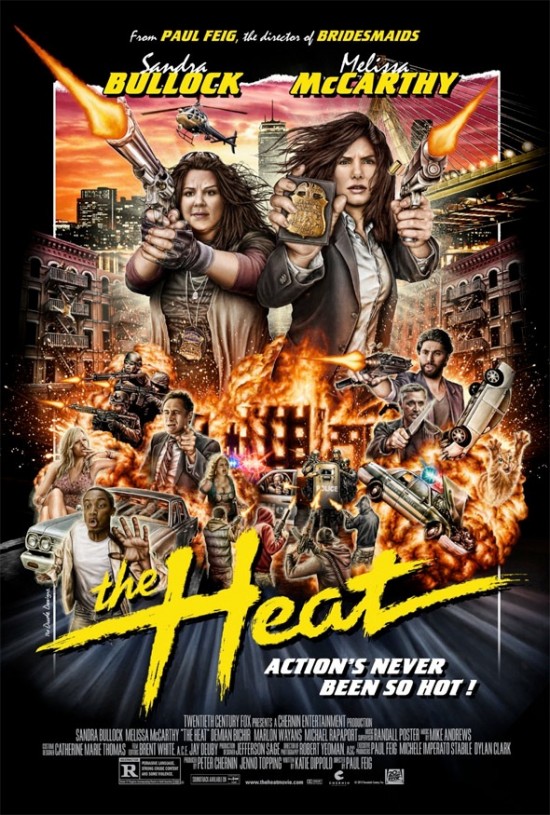 Badass Mondo Poster for Summer Buddy Cop Comedy 'The Heat'
Top 12 list of Pixar moments
Wozniak on Jobs biopic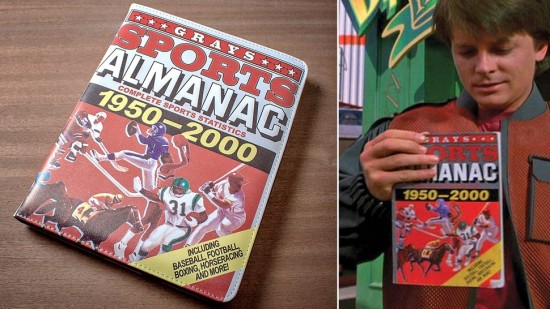 BTTF's Grays Sports Almanac iPad Case
MONSTERS UNIVERSITY MAKES IT 14 IN A ROW FOR NUMBER ONE DEBUTS, EARNS A WHOPPING $82 MILLION ITS FIRST WEEKEND
4 Ways Hollywood Is Completely Imploding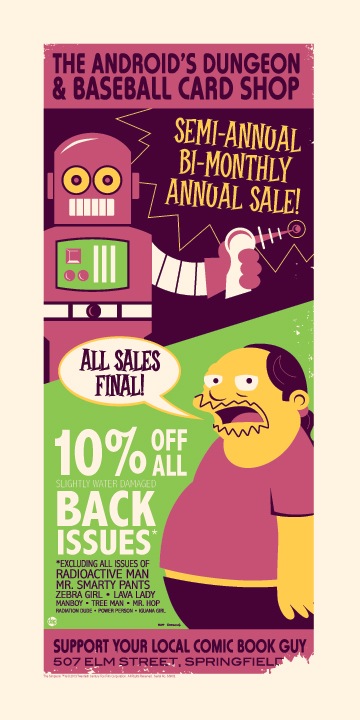 ACME'S COMIC-CON 2013 EXCLUSIVES are available for PRE-ORDER (FOR PICKUP ONLY)
Gary David Goldberg, Creator of 'Family Ties,' Dies at 68
Monsters University Roundtable with Writer/Director Dan Scanlon and actors Charlie Day and Peter Sohn
Universal Rings Up 'Holly DiMarco's iPhone' Pitch Deal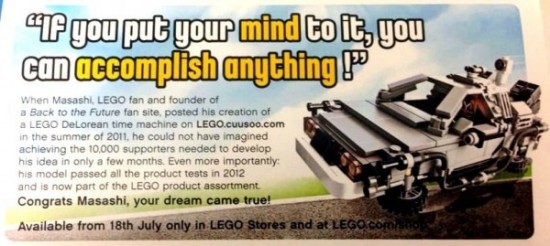 LEGO's official Back to the Future DeLorean Revealed (via Reza)
HBO Pays Multiplatform Homage to James Gandolfini
Surprise Birthday cake at work. This is not the cake of a 37 year-old man. pic.twitter.com/PSuskzRI2f

— Dan Scanlon (@MrDanScanlon) June 21, 2013
Monsters University Writer/Director Dan Scanlon got a surprise birthday cake at Pixar
Disney Premieres Dubbed 'Lone Ranger' in Italy Amid Alleged Piracy Fears

Ellen Page accuses 'The Last of Us' developers of 'ripping off' her likeness
Box Office Report: 'Monsters U' Zooms to $82 Million Debut; 'World War Z' Nabs $66 Million
THESE LION KING BLOOPERS ARE EVERYTHING
'Monsters University' Scares Up Sizable $137 Mil Worldwide; 'WWZ' Bites Off $110 Mil-Plus Globally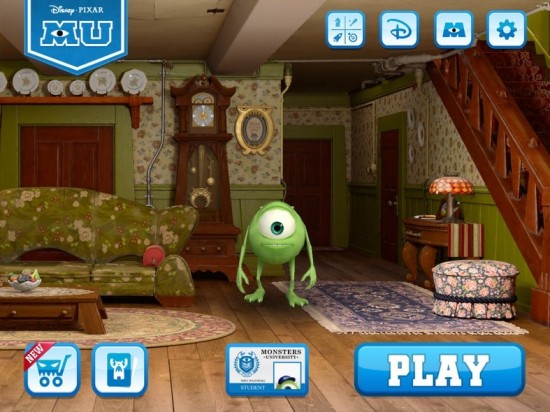 'Monsters University' App Brings Two Mini Games to Your Phone
Are Moviegoers Suffering From 3D Fatigue, Or Do Theaters Need More 3D Screens?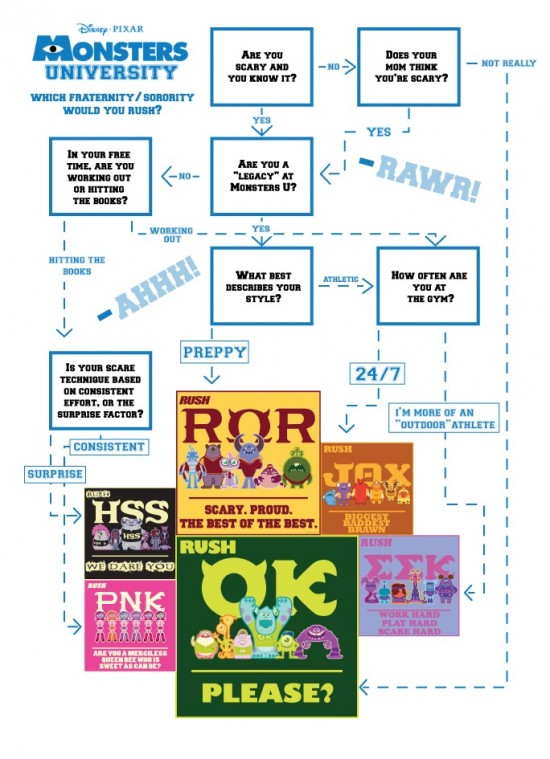 WHICH MU FRATERNITY OR SORORITY WOULD YOU BELONG TO?
IFC Films Lands U.S. Rights To Michael Winterbottom-Helmed 'The Trip To Italy'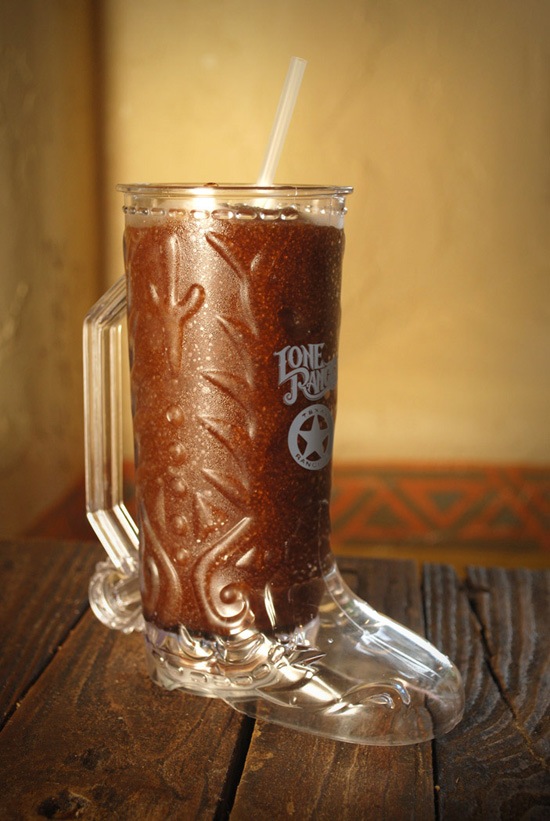 Sip a 'Lone Ranger' Slush at Disney Parks to Celebrate Film Release July 3
DirecTV Does An About-Face, Now Allows Subscribers To Use HBO GO On Apple TV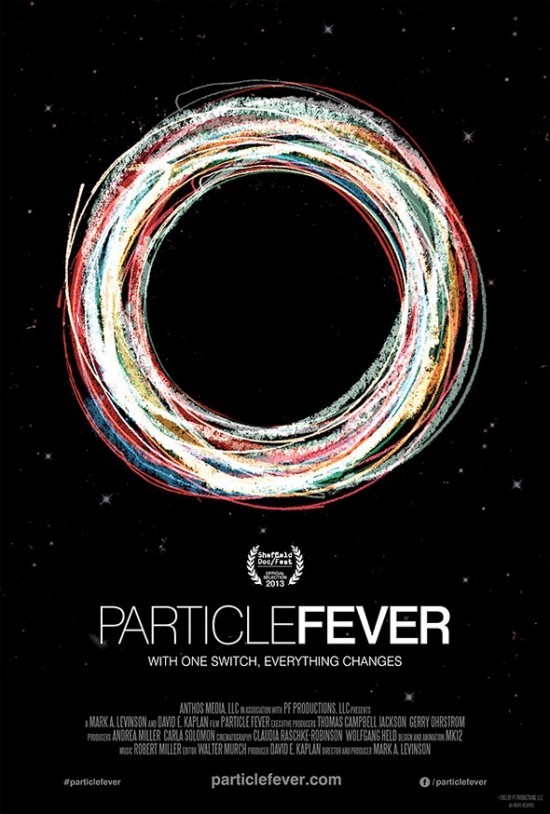 First Poster for 'Particle Fever' Hadron Collider Doc
Opinion: Apple Is Finally Getting Serious About Television
Bored Burger Flipper Builds AT-AT Walker from Ketchup Packets
Amazon Instant Video For iOS Update Makes Browsing Videos Easier And Faster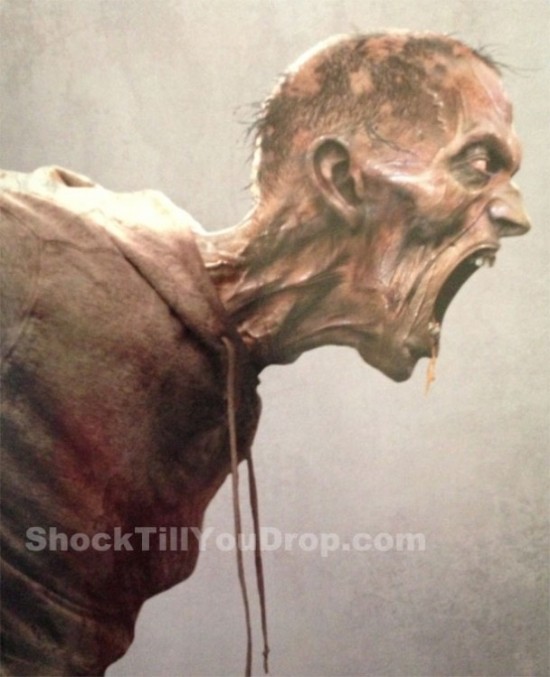 World War Z Concept Art Shows Off the Zombie Designs
Amazon Lovefilm Adds 'The Good Wife,' 'Dexter' With CBS Deal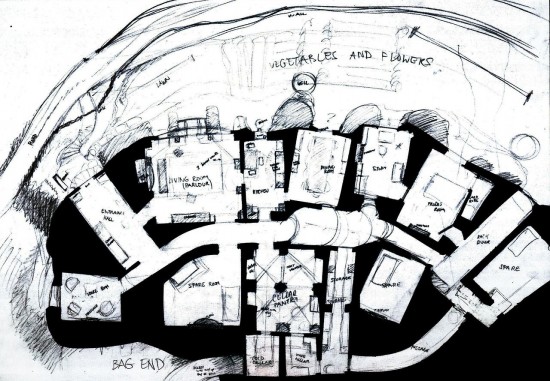 A floor plan of Bag End made by WETA.
Sony and Disney Trial Home Streaming While Movies Are in the Theater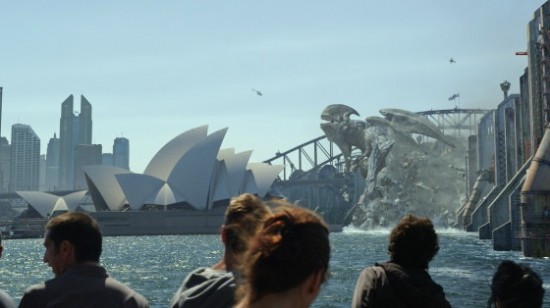 New Photos Of JAEGERS VS. KAIJU From PACIFIC RIM
Michael J. Fox On The Passing Of Gary David Goldberg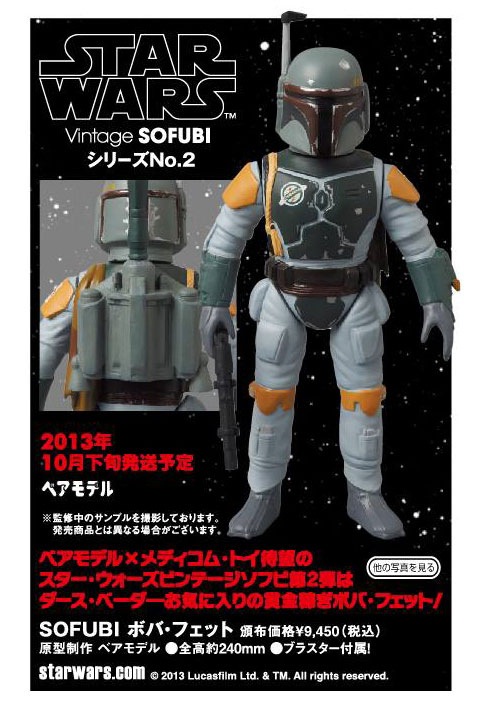 Sofubi Boba Fett from Medicom Toy
MGM's 'Poltergeist' Remake to Shoot at Pinewood Toronto Studios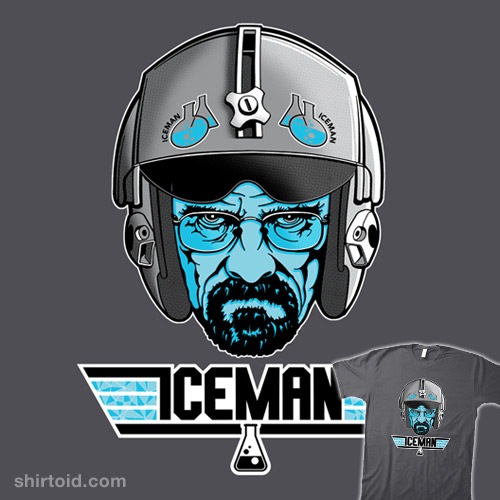 Iceman t-shirt
Has Hollywood Ignited an Intern Uprising? Examining the Brewing Revolution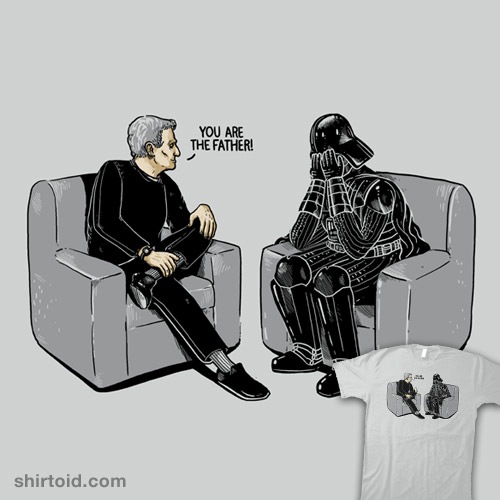 Paternity Test t-shirt
RealD is Going Large Format with LUXE: A RealD Experience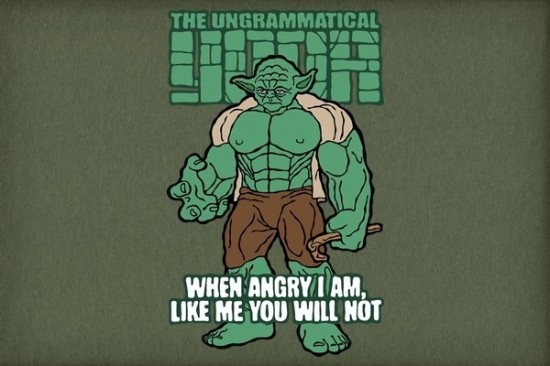 The Ungrammatical Yoda T-Shirt
Five Reasons To See 'World War Z'
You Have To Be Bold To Wear This Crochet Starfleet Uniform Dress
The best-animated 80s cartoon intros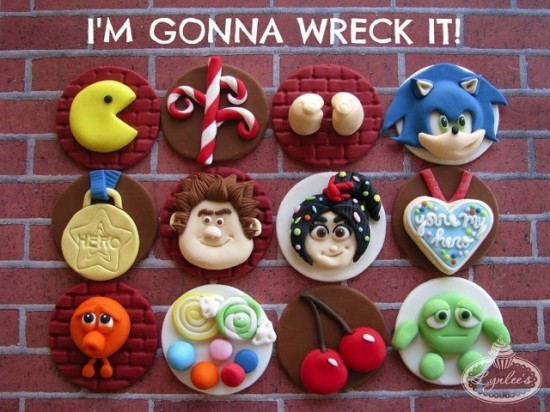 Wreck-It Ralph Cupcake Toppers
When Futurama Met The Doctor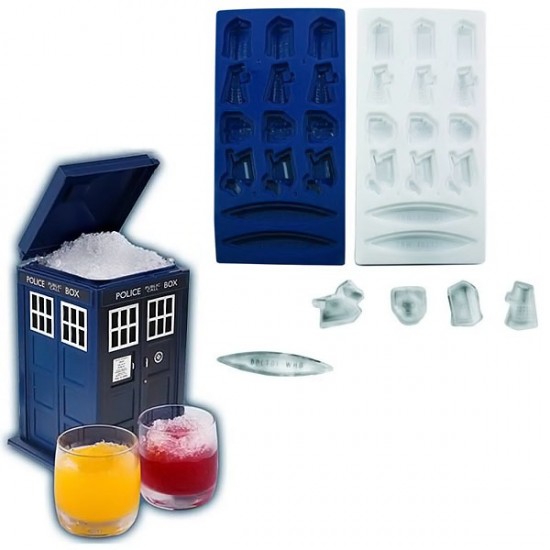 Doctor Who Ice Cube Tray and TARDIS-Shaped Ice Bucket
6 Scenes We Love From 'Who Framed Roger Rabbit'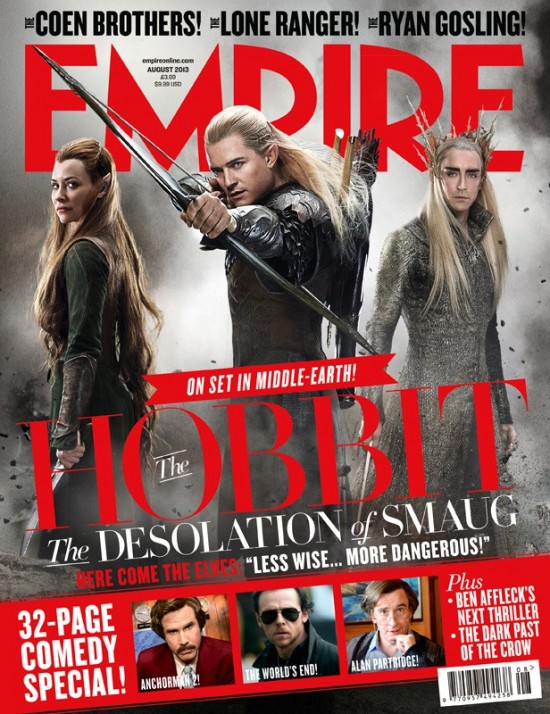 Empire Reveals The Hobbit: The Desolation of Smaug Covers
The 23 Most Insane Ways Famous Actors Got Into Character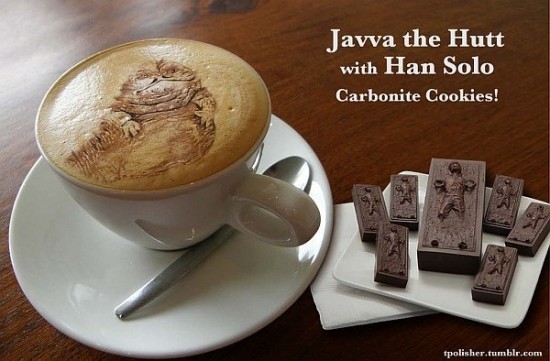 Have a Hot, Delicious Cup of Javva the Hutt
13 Questions Left Unanswered by 'World War Z'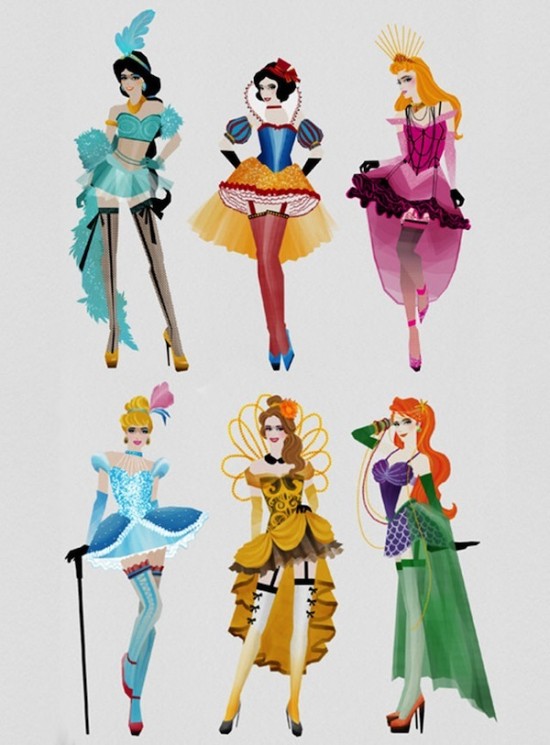 The Disney Princesses With a "Moulin Rouge" Makeover
Nicolas Winding Refn Talks 'Barbarella' & Reveals How Alejandro Jodorowsky Convinced Him To Leave 'Logan's Run'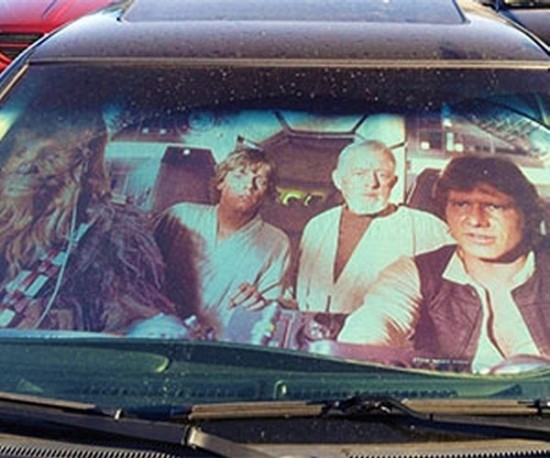 Millennium Falcon Vehicle Sun Reflector
9 College Movies for Kids, From 'Flubber' to 'First Daughter'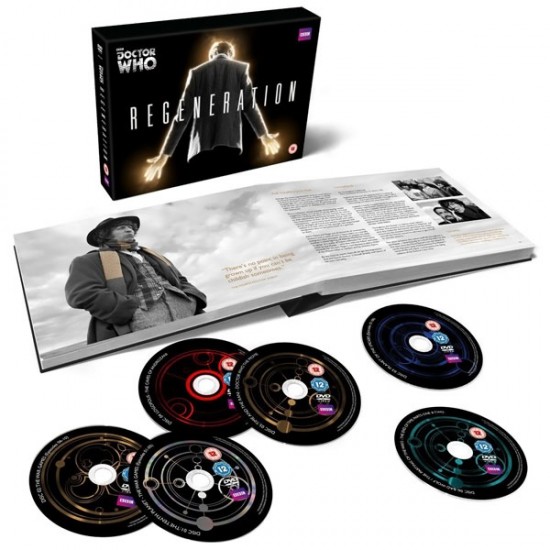 Doctor Who DVD Regeneration Boxset
The Cinema Behind Star Wars: Seven Samurai

Cloud Atlas storyline connection graphic
Predicting The 2013 Venice Film Festival Line-Up: Are 'Gravity,' 'Twelve Years A Slave' & More On The Way?
If you have any interesting items that we might've missed that you think should go in /Film's Page 2 – email us!