'Willow Creek' Trailer: Bobcat Goldthwait And The Search For Bigfoot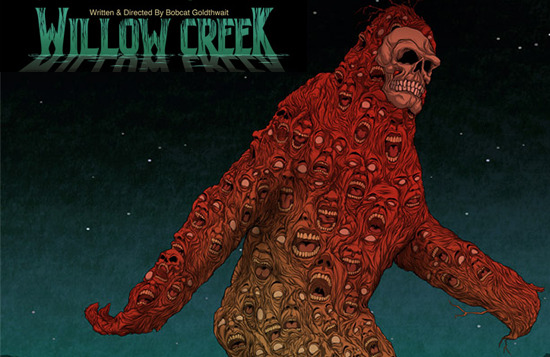 For his latest film as a director, Bobcat Goldthwait goes micro-budget with a found-footage story of the search for Bigfoot. That is, Willow Creek follows a couple as they trek out into the woods where Bigfoot was first caught on film, in order to satisfy the guy's interest in the story of the monster. There are some real-life sasquatch enthusiasts who play minor characters in the film, but in the end the movie appears to lean towards real horror as the couple goes deep into the woods.
In presenting this trailer, Badass Digest also notes that there's a lot more humor in the film than is represented here, and that the film's "central set piece is a bravura piece of tension that is so protracted you could never fit it in a trailer." Regardless, this is a great trailer that suggests Willow Creek could be a great piece os suspense. Check it out below.
Note that this trailer is not safe for work thanks to language and a brief shot of a naked guy.
Willow Creek will play Fantasia in Montreal later this summer, and will hopefully have a wider US release later this year.
Badass Digest has the trailer. The following synopsis comes from the Independent Film Festival Boston, where the film premiered earlier this year. Alex Pardee did the poster below.
Jim and his girlfriend Kelly are in Willow Creek, California, to retrace the steps of Bigfoot researchers Patterson and Gimlin, who, in 1967, recorded the most famous film of the legendary monster. Kelly is a skeptic, along for the ride to spend time with her boyfriend between acting gigs. Jim, a believer, hopes to capture footage of his own, so his camera is constantly rolling.