William Fichtner Confirms He Plays Shredder In 'Teenage Mutant Ninja Turtles'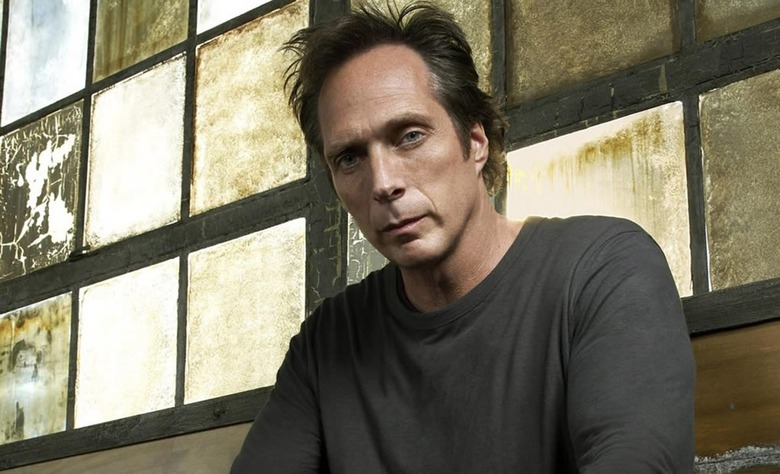 Next month, William Fichtner will get to terrorize a few beloved pop culture figures in The Lone Ranger. Next summer, he'll get to do more of the same, but with a different set of classic characters.
Weeks after his casting was first announced, Fichtner has confirmed that he will star as the villainous Shredder in Teenage Mutant Ninja Turtles from director Jonathan Liebesman. Previously, we knew only that he'd play someone "with iconic stature in the Turtles' mythology." Read his comment on the character after the jump.
I play Shredder. It is cool. It's one of those things that came along where I thought, "Really? Let me think about this for a minute." [Laughs] Then I was like, "Yeah, OK, this sounds like a journey." I'm very glad that it worked out, I'm really glad that I'm doing it.
That reveal likely won't shock most fans. There's been rampant speculation on Fichtner's role since he first boarded the production, with theories ranging from scientist Baxter Stockman to vigilante Casey Jones, but by far the most popular assumption has been that he'll play the Turtles' archnemesis Shredder.
That said, he's not necessarily an obvious fit for the role. While Fichtner should have no trouble with Shredder's menacing persona, it's less clear if he can pull off the character's martial arts chops. Moreover, Fichtner is Caucasian whereas Shredder has typically been portrayed as Japanese.
Of course, none of this may turn out to matter if the filmmakers have decided to change the character significantly. We already know that director Jonathan Liebesman and his team are open to altering the established Turtles mythology, as evidenced by the earlier dustup over whether the turtles would be aliens or mutants.
Alan Ritchson, Pete Ploszek, Noel Fisher, and Jeremy Howard play the four heroes in a half-shell. Danny Woodburn, Megan Fox, Will Arnett, and Whoopi Goldberg also star. Paramount has Teenage Mutant Ninja Turtles scheduled for a June 6, 2014 release.