Will Smith Too Expensive, Too Famous For 'Independence Day' Sequel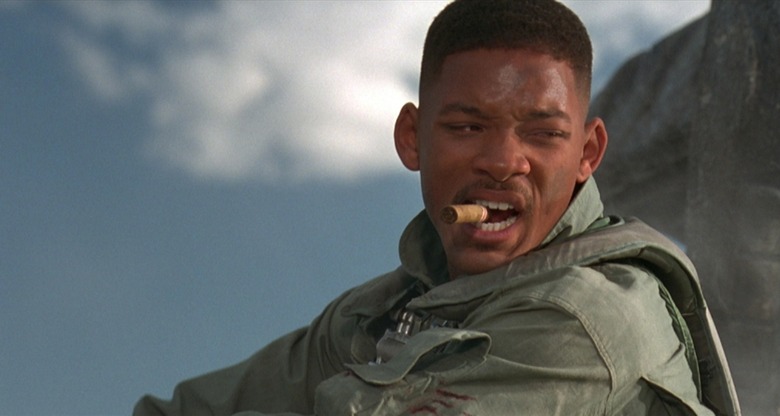 Roland Emmerich, Dean Devlin, Bill Pullman, and even the outer space aliens are returning for the long-awaited sequel to Independence Day, but one prominent figure that won't be back is Will Smith. After years of whispers that Smith was asking for too much money to come back, Emmerich has confirmed that that is indeed the case.
That's not the only reason Smith isn't reprising his role, however. According to Emmerich, he doesn't really want Smith back anyway because the actor is too famous. Hit the jump to read his comments.
Smith costing too much, however, makes perfect sense. Smith's involvement has been up in the air since the sequel entered development, and as of a few years ago the studio and filmmakers were prepared to move ahead with or without him. Recently revealed plot details indicate that the sequel will make reference to Steven Hiller — his stepson's a major character in it, for one — but it doesn't sound like he'll be a central part of the plot.
So Smith seems unlikely to return, but Emmerich says some of his former co-stars will. "We have like maybe half of the people that you know would know from the first film (in the script) and the other half people who are new," he said. "I think some aliens will be back."
The Independence Day sequel, which is currently going by the asinine title ID Forever, Part I, is slated for a July 3, 2015 release.