Arnold Schwarzenegger To Star In Zombie Film 'Maggie'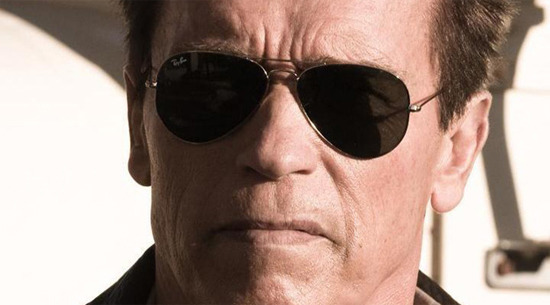 As one big time zombie film hits the big screen, another one just nabbed a big time star. Arnold Schwarzenegger has signed on to producer and star in a film called Maggie, based on a Black List script by John Scott 3. He'll star as a father during a zombie apocalypse who travels around with his daughter as she slowly turns into a zombie. Chloe Moretz was circling the daughter role last year, but dropped out. Henry Hobson is directing and filming is scheduled for the Fall.
Variety broke the news of Schwarzenegger's attachment. Here's the Black List description of Maggie:
As a "walking dead" virus spreads across the country, a farm family helps their eldest daughter come to terms with her infection as she slowly becomes a flesh-eating zombie.
I love this concept, taking the usually small zombie invasion story and shrinking it down even further, to the relationship of a father and daughter. One possible question mark is Hobson, who will be making his feature film directorial debut with the film. According to his IMDB, Hobson has been working in the art department – specifically on the end titles and credits – on major blockbusters for about five years. Going from that to director is a big leap.
Do you like the idea of Schwarzenegger as a father during a zombie invasion?