'World War Z' - What Did You Think?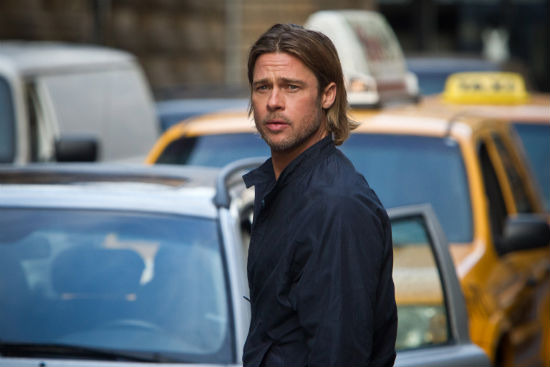 In 2006, author Max Brooks released a book with an amazing premise and an even better title. World War Z, the book, was billed as an "oral history of the zombie war." It told fictionalized stories of people's experiences looking back at zombie apocalypse and how humanity ultimately triumphed. Actor Brad Pitt's production company almost immediately picked up the movie rights and director Marc Forster was attached in 2008. From there, the film went through several different incarnations before finally going in front of cameras in 2011.
Then, during production, controversy once again surrounded the film. We already knew Brooks' structure had been jettisoned for a more straight-forward approach by now, millions of dollars and weeks of reshoots were ordered. Turns out, Paramount had hired a new team to rewrite a major section of the film hoping to create a more satisfying experience.
The gamble paid off. A mere eight years after Brooks' book was released, World War Z is now in theaters. Though reviews haven't been uniformly positive, most agree Forster and Pitt have made a decent film. It's certainly the most epic zombie film ever made in terms of scope, but it does have some issues. What did you think of World War Z? Was it entertaining? Did you like the reported changes? Listen to the /Filmcast review here and talk about the film below.