Christopher Nolan's 'Interstellar' Adds Casey Affleck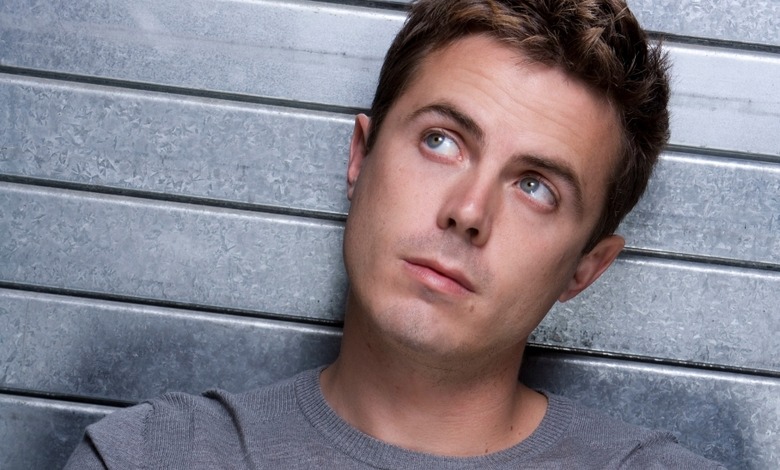 Christopher Nolan sure knows how to pick 'em. Like most of his movies, Interstellar boasts an all-star lineup that combines old Nolan favorites with exciting Nolan newcomers. The Dark Knight Rises' Michael Caine and Anne Hathaway represent the former, while Matthew McConaughey, Jessica Chastain, Bill Irwin, and now Casey Affleck are among the latter. The Gone Baby Gone star confirmed his casting in a magazine interview published this month. Hit the jump for details.
Inspired by the theories of physicist Kip Thorne, the sci-fi pic centers on "a heroic interstellar voyage to the furthest borders of our scientific understanding," and involves "explorers [who] travel through a wormhole." Nolan is now reworking the script, which was originally written by his brother Jonathan Nolan.
That's not much to go on, but thanks to the talent involved Interstellar looks pretty damn promising already. In addition to that top-notch cast, Nolan has also gotten composer Hans Zimmer and cinematographer Hoyte Van Hotyema (Let the Right One In, Tinker Tailor Soldier Spy) to come on board.
Affleck's been acting in TV and film since the '90s, but he's really established himself as a major talent in recent years with starring roles in his brother's Gone Baby Gone and Andrew Dominik's The Assassination of Jesse James By the Coward Robert Ford. He'll next be seen opposite Rooney Mara in Ain't Them Bodies Saints, which opens this August after earning high praise at this year's Sundance. Interstellar opens November 7, 2014.