POTD: 'Sopranos' Location Holsten's Ice Cream Shop Pays Tribute To James Gandolfini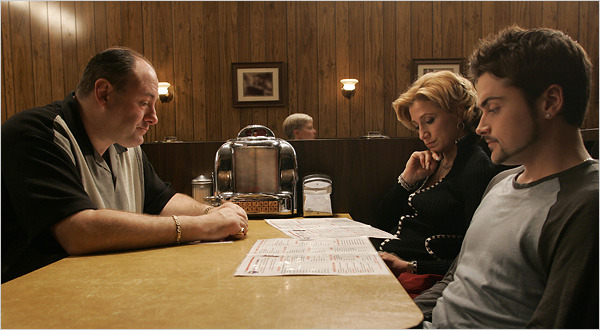 Briefly: After Wednesday's devastating news of the passing of James Gandolfini, fans flocked to Holsten's Ice Cream Shop in Bloomfield, NJ to pay tribute to the late actor. Holsten's was the location of the iconic final scene of Gandolfini's show, The Sopranos. To honor the actor, the shop's owner did something incredibly classy. Thanks to reporter @JKlekamp for the tweet, via Boing Boing.
Holsten's last night. Place packed. But the owner reserved "Tony's" table. Sweet. #gandolfini #thesopranos. pic.twitter.com/x3Z7vohkZm

— John Klekamp (@JKlekamp) June 20, 2013
See an updated image below the jump.
Thanks to /Film reader @MatteoWilliams for this updated photo.
@GermainLussier I live down the street from Holsten's. Here's a photo I took during lunch today pic.twitter.com/DmVb9y3dK0

— Mateo (@mathuewilyums) June 21, 2013