'Empire State' Trailer: Dwayne Johnson And Liam Hemsworth Go Direct To DVD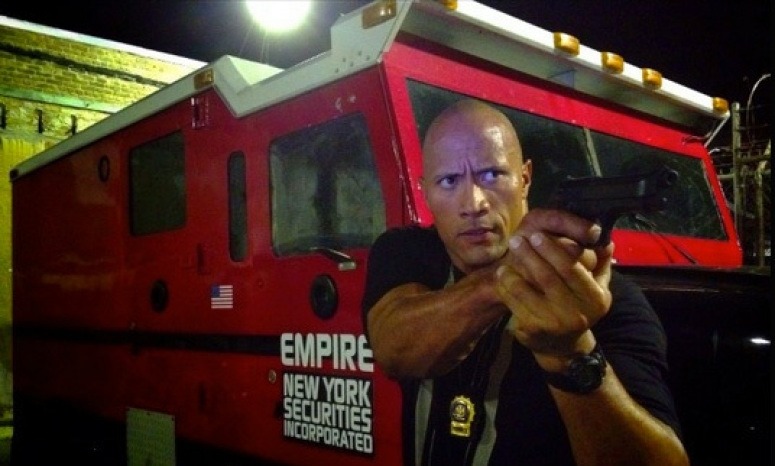 Dwayne Johnson may be "franchise Viagra," having helped prop up the Journey to the Center of the Earth, Fast and Furious, and G.I. Joe movie series over the past couple of years, but even he can't keep Dito Montiel's Empire State from going straight to DVD.
The film's lack of a theatrical run is even more surprising when we look at the rest of the cast list: The Hunger Games' Liam Hemsworth leads, while Michael Angarano and Emma Roberts play supporting roles. As starry ensembles go, it's not Les Misérables, but it's a combination that sounds on paper like it should sell tickets.
Then again, even the brightest, most talented stars can only do so much to elevate an otherwise mediocre film. And while the first trailer isn't quite terrible, it is damningly generic. Hit the jump to check it out.
[via The Film Stage]
The concept isn't a bad one for a thriller, but Montiel doesn't seem to make much with it. Maybe he's struggling with the absence of Channing Tatum. Montiel and Tatum have made three films together so far, and Empire State is Montiel's first film without his longtime star.
More likely, though, Lionsgate's decision to send it straight to home video has something to do with Montiel's track record. His 2006 debut A Guide to Recognizing Your Saints gained him some positive notice, and 2009's Fighting fared reasonably well at the box office despite lackluster reviews, but his most recent picture, 2011's The Son of No One, pulled in a paltry $30,680 in theaters.
Empire State hits shelves September 3.