Universal Picks Up 'Locke & Key'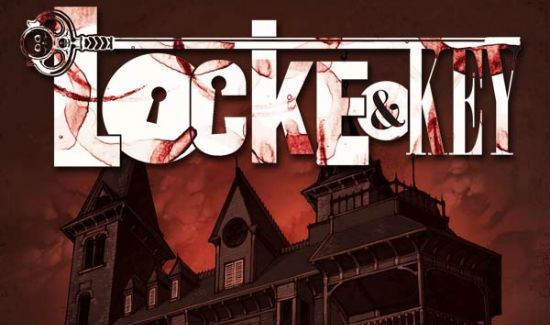 Joe Hill and Gabriel Rodriguez's Locke & Key has had a bumpy road to the screen, but at least it hasn't hit a dead end yet. The next stop on its journey is Universal, who have now optioned the comic book property to turn into a feature film. Alex Kurtzman and Roberto Orci remain attached to produce, as they have for most of the project's various incarnations. Hit the jump for all the details.
The adaptation morphed back into a feature film last fall when Universal started circling. Which brings us to today. The hope is that a movie version will have better luck finding the "ample canvas" that the story requires. There was talk several months ago that the studio wanted to make Locke & Key as a trilogy, but THR's latest report makes no mention of any sequels.
Perhaps that's just because any follow-up movies would still be a ways away. Kurtzman, Orci, and their K/O Paper Products partner Bobby Cohen are producing. Ted Adams, CEO of IDW Publishing (which prints the comic) will also produce. But as of right now, no writer, director, or star is attached.
Hill and Rodriguez's series was an immediate success upon its debut in 2008. The first issue sold out in a single day, and the graphic novel collections have hit the New York Times bestseller list multiple times. They've gained widespread critical acclaim as well. The series has won the British Fantasy Award for best comic book or graphic novel twice, and Hill won the Eisner Award for best writer in 2011.
The story centers on three siblings who move back to their family home in Massachusetts following their father's death. They realize there's more to the house than meets the eye when they start to discover magical keys that grant the bearers special powers. But they're not the only ones after the keys. The family must band together to keep them from falling into the hands of a demon who wants to use them to open a portal to hell.