James Gandolfini Has Died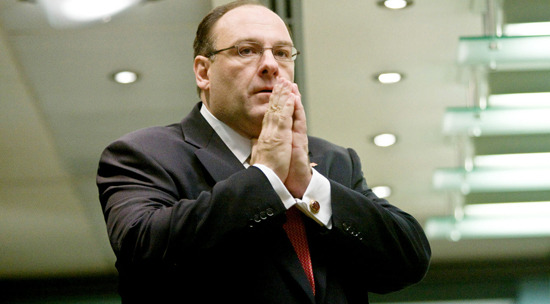 We're shocked and stunned to report that actor James Gandolfini has died suddenly while on vacation in Italy after a suspected heart attack. Gandolfini was 51 years old. He will be missed.
Gandolfini is best known for his role as Tony Soprano in HBO's The Sopranos in which he won the Emmy three times. Gandolfini's 26 year acting career included roles in The Last Boy Scout, the Quentin Tarintino-scripted True Romance, Terminal Velocity, Crimson Tide, Get Shorty, The Juror, The Taking of Pelham 1 2 3, Where The Wild Things Are, Killing Them Softly, The Man Who Wasn't There, In The Loop, The Mexican, Zero Dark Thirty and most recently The Incredible Burt Wonderstone. His last film was the Dennis Lehane-adaptation Animal Rescue which will be released next year. James was in pre-production on the new limited series Criminal Justice.
I've included Gandolfini's appearance on Inside The Actors Studio after the jump, which gives a retrospective of his acting career.
The death was first reported by Deadline and Variety has since confirmed the death with HBO.