Mary Jane Watson Has Been Cut From 'The Amazing Spider-Man 2' [UPDATED]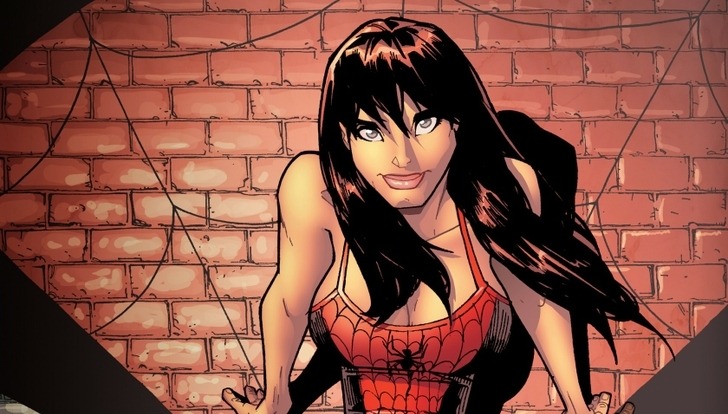 Between James Ponsoldt's The Spectacular Now, Gregg Araki's White Bird in a Blizzard, and the YA adaptations Divergent and The Fault in Our Stars, Shailene Woodley is about to become totally ubiquitous. One place we won't see her, though is in Marc Webb's The Amazing Spider-Man 2.
The rising actress has just revealed that her small part as Mary Jane Watson has been excised entirely from the comic book sequel, months after she finished shooting scenes for it. But Team Mary Jane needn't despair — she's still set to appear in The Amazing Spider-Man 3, due out in 2014. Hit the jump to get the details.
UPDATE: Webb has now explained his decision, and there's word that another actress could play the role in The Amazing Spider-Man 3. More after the jump.
Woodley won the part back in October and was spotted on the New York set earlier this year. But she was never expected to be a major player in The Amazing Spider-Man 2. Instead, the film was supposed to introduce the character so she could move into a more prominent role in The Amazing Spider-Man 3.
Why Webb chose to cut out Mary Jane isn't clear. It may have something to do with the fact that The Amazing Spider-Man 2 is already teeming with new characters as it is. Or it could be related to Sony's recent announcement of a fourth Spider-Man movie, due out in 2018.
Since MJ was a bit part to begin with, her absence likely won't shake up The Amazing Spider-Man 2 too much. But it's tough to tell how this changes her involvement in the franchise as a whole. We don't know whether Woodley's already shot scenes will simply be moved into the third film, or whether her introduction will have to be rewritten entirely.
Either way, there shouldn't be any shortage of other new Spider-Man characters in the new film. As far as we know, Electro (Jamie Foxx), The Rhino (Paul Giamatti), Harry Osborn (Dane DeHaan), Norman Osborn (Chris Cooper), and Black Cat (Felicia Hardy) are all still lined up to appear.
The Amazing Spider-Man 2 opens May 2, 2014, followed by The Amazing Spider-Man 3 on June 10, 2016 and The Amazing Spider-Man 4 on May 4, 2018.
UPDATE: THR quotes Webb talking his decision to cut MJ: "I made a creative decision to streamline the story and focus on Peter and Gwen and their relationship. Shailene is an incredibly talented actress and while we only shot a few scenes with Mary Jane, we all love working with her."
Unfortunately, these rearrangements mean Woodley "likely" will not return for the third movie, according to THR, and that the part will be recast.