'Anchorman: The Legend Continues' Trailer: Hold On To The Feelin'...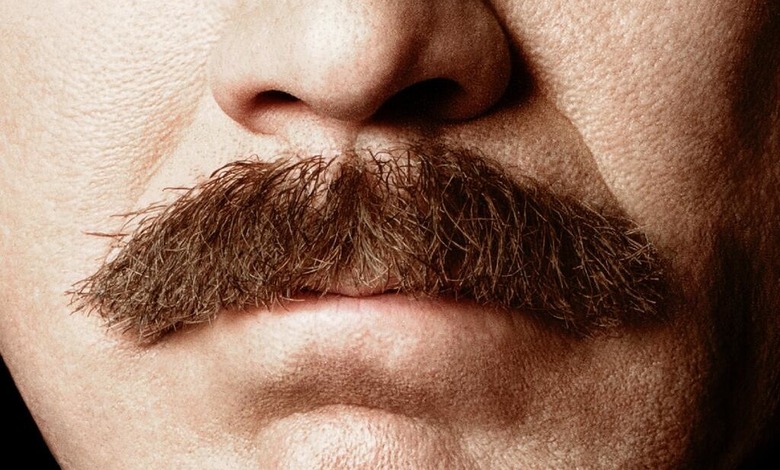 When the first Anchorman hit theaters, we were smack in the middle of the '00s. Lost and Veronica Mars had yet to hit the airwaves. The Janet Jackson Super Bowl controversy was still kind of a thing. John Kerry looked like a viable option for the presidency. It was a crazy time.
But times have changed for us since then, and so, too, have they for the Channel 4 news team. Anchorman 2: The Legend Continues sees Ron (Will Ferrell), Brian (Paul Rudd), Champ (David Koechner) and Brick (Steve Carell) running headfirst into the '80s and facing the new challenges that come it. Among those are diversity in the workplace (as represented by Meagan Good) and the 24-hour news cycle (as represented by Dylan Baker). Watch the first trailer after the jump.
Not all of the jokes here feel terribly fresh. The hilarity of a clueless white guy saying exactly the wrong thing in front of a bunch of black people got stale years ago, for one thing.
But Ron's optimistic obliviousness remains the gift that keeps on giving. And while I never would've pegged Brick as much of a romantic, one of the most promising aspects of the new film looks like the budding relationship between him and the equally clueless character played by Kristen Wiig.
Wiig, of course, is just one of many, many new faces who'll pop up in Anchorman 2. Harrison Ford, James Marsden, John C. Reilly, and many more are set to appear in the new film.
Anchorman 2: The Legend Continues opens December 20.
With the 70's behind him, San Diego's top rated newsman, Ron Burgundy (Will Ferrell), returns to the news desk in "Anchorman 2: The Legend Continues." Also back for more are Ron's co-anchor and wife, Veronica Corningstone (Christina Applegate), weather man Brick Tamland (Steve Carell), man on the street Brian Fantana (Paul Rudd) and sports guy Champ Kind (David Koechner) – All of whom won't make it easy to stay classy...while taking New York's first 24-hour news channel by storm.