'Letters To Jackie' Trailer: Steven Spielberg Produces A Remembrance Of JFK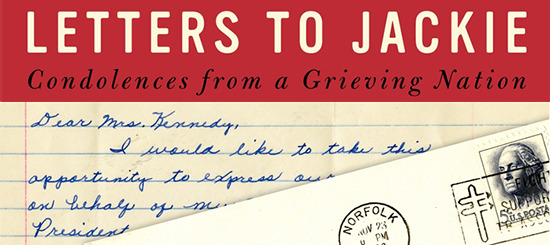 You'll see the TLC logo come up at the head of the trailer below, but this isn't some lifestyle movie. Produced by Steven Spielberg and Amblin Entertainment, Letters to Jackie gives voice to letters sent to Jackie Kennedy from people around the world, expressing grief after the assassination of John F. Kennedy. The film is based on Ellen Fitzpatrick's book of the same name, and features letters read by actors such as Jessica Chastain, Channing Tatum, Frances McDormand, Zooey Deschanel, and Anne Hathaway.
Bill Couturié directed Letters to Jackie, which will air on TLC this fall. 
The film features readings from Bérénice Bejo, Demián Bichir, Jessica Chastain, Chris Cooper, Viola Davis, Zooey Deschanel, Kirsten Dunst, Anne Hathaway, Allison Janney, John Krasinski, Melissa Leo, Laura Linney, Frances McDormand, Chloë Grace Moretz, Mark Ruffalo, Octavia Spencer, Hailee Steinfeld, Channing Tatum, Betty White and Michelle Williams.