James Franco Seeking $500K In Crowdfunding For 'Palo Alto' Film Trilogy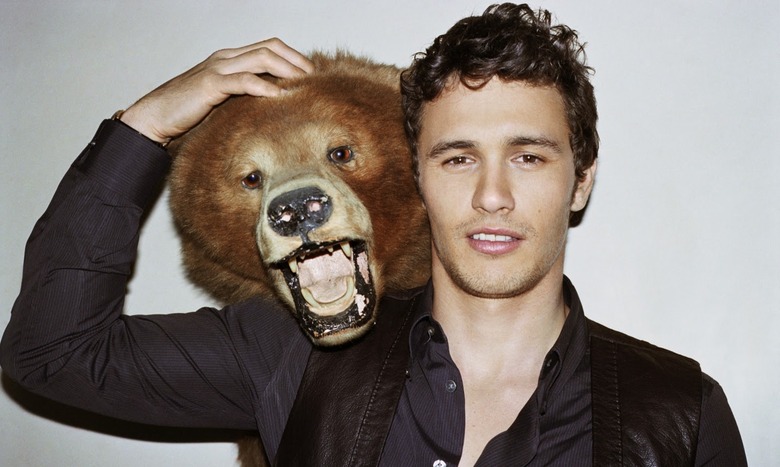 Until recently, crowdfunding was the province of dirt-cheap indies from as-yet-undiscovered filmmakers. Then Rob Thomas came along with the Veronica Mars movie Kickstarter campaign, and now it seems like every week another established Hollywood figure is turning to moviegoers to get his or her next picture made.
This week, that person is James Franco. The multi-hyphenate has launched an Indiegogo campaign seeking $500,000 for a trilogy of short films based on his Palo Alto short story collection. But it's not (just) his own career that Franco's looking to advance. The movies will be directed by four up-and-comers — Nina Ljeti, Vladimir Bourdeau de Fontenay, Bruce Thierry Cheung, and Gabriel Demestree — and all profits will go to charity. And of course, there are prizes in it for contributors as well. Hit the jump to find out what $7,000 gets you.
The tentative plan is to shoot this August and wrap by September, so the movies can then hit the festival circuit. It's not clear at this point whether Franco plans to appear in any of the movies. Any profits eventually made from the sale of the films will be donated to Art of Elysium, which encourages artists to dedicate their time and talent to ill children.
Backers can contribute any amount they wish, with rewards ranging from $10 for "official backer status" to $5,000 for a walk-on role to $10,000 for an executive producer credit and VIP dinner. More off the beaten path are a 15-second personalized voicemail greeting for $450, or an original painting by Franco for $7,000.
While a well-known name certainly helps a crowdfunding campaign gain notice, it can't guarantee financial success. Zach Braff was able to raise $3 million for his movie project, but Melissa Joan Hart and Zosia Mamet recently flopped hard with their efforts. In all cases, the presumably rich celebrities took some heat for turning to relatively less wealthy people for money.
Franco's campaign, though, seems to straddle the line between crowdfunding's indie beginnings and its recent Hollywood popularity. His fame helps to attract attention and therefore money, but he's using that power to help unknown artists. Check out his pitch video below, or hit his Indiegogo page for more info.