'Sin City: A Dame To Kill For' Pushed Back To Summer 2014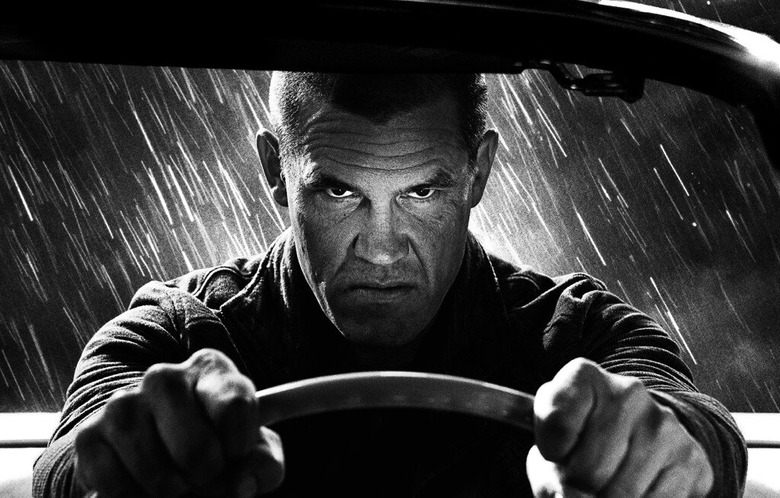 2013 was supposed to be the year of Frank Miller. There were two adaptations of his books due out in the second half of this year, 300: Rise of an Empire and Sin City: A Dame to Kill For. But Warner Bros. decided last month to push the former back to 2014, and now Dimension Films is following suit with the latter.
Sadly, that means Miller aficionados will be waiting almost a whole extra year to revisit his grim and gritty town. But hey, we've been waiting on a sequel for seven years already — what's one more? Hit the jump to get the new date.
Sin City: A Dame to Kill For would have been one of two Robert Rodriguez-directed sequels coming out this fall, the other being Machete Kills. That picture is still scheduled for September 13. Miller's other upcoming movie, 300: Rise of an Empire, is slotted for March 7, 2014.
Both Miller and Rodriguez had been talking up the Sin City sequel for years before Dimension Films officially put it into motion last spring. The wait had been so long by that point that Sin City's fans and even its stars had begun to lose faith that it would ever happen. At least now we know for sure the film will arrive eventually — it's just a matter of waiting.
Sin City: A Dame to Kill For combines stories from Miller's books with new plotlines written just for the movie. Bruce Willis, Mickey Rourke, Jessica Alba, Rosario Dawson, and Jaime King are returning from the first film, joined by franchise newcomers Joseph Gordon-Levitt, Josh Brolin, Eva Green, Stacy Keach, Jamie Chung, Dennis Haysbert, Christopher Meloni, Ray Liotta, Jeremy Piven, and Juno Temple.
[Source: Box Office Mojo]