Ryan Reynolds Exits 'Highlander' Reboot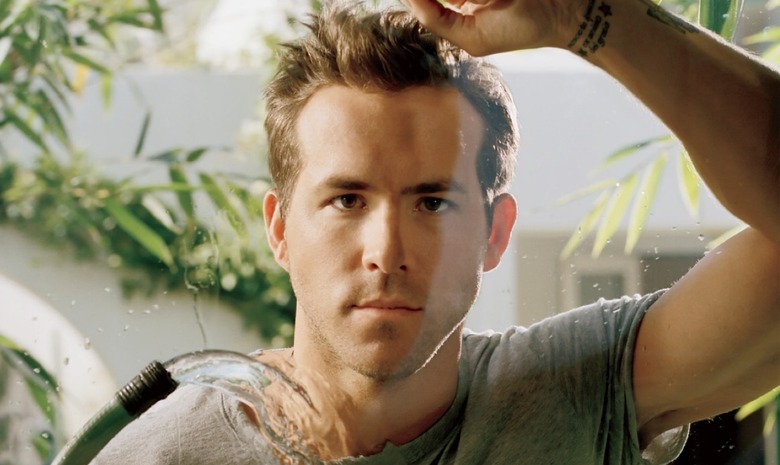 To say Summit's Highlander reboot has been as long-lived as its characters would be a massive exaggeration, obviously, but it has been kicking around for quite a while now. And it'll be sticking around for some time yet, as it's now headed back to square one. Ryan Reynolds has just dropped out of the project, months after director Juan Carlos Fresnadillo exited. Hit the jump to get the details.
The script has passed through a few different hands over the years. Art Marcum and Matt Holloway (Iron Man) were behind the first draft, and Melissa Rosenberg (Twilight) was brought on for rewrites in 2011. The most recent draft was penned by Noah Oppenheim (the upcoming The Maze Runner).
The film centers on Connor MacLeod, an immortal warrior who's pulled into a game for the Prize. His fiercest competition is the brutal Kurgan. Reynolds would have played MacLeod, who was portrayed by Christopher Lambert in the 1986 original. Highlander got off to a shaky start in its initial release, but eventually gained enough of a following to spawn four sequels and live-action and animated TV adaptations.
While Reynolds' departure forces producers Neal Moritz and Peter Davis to start from scratch, a source tells The Wrap that a clean slate could prove a blessing. Whomever they hire to direct will be able to book a new lead, rather than trying to work with Fresnadillo's choice.
Reynolds, meanwhile, has plenty on his plate even without Highlander. He has two more films due out this year, DreamWorks Animation's Turbo and the Men in Black-esque R.I.P.D. He recently wrapped Atom Egoyan's Queen of the Night and Marjane Satrapi's The Voices, and is attached to star in Tarsem Singh's Selfless.