'Touchy Feely' Trailer: Is Lynn Shelton Losing Her Touch?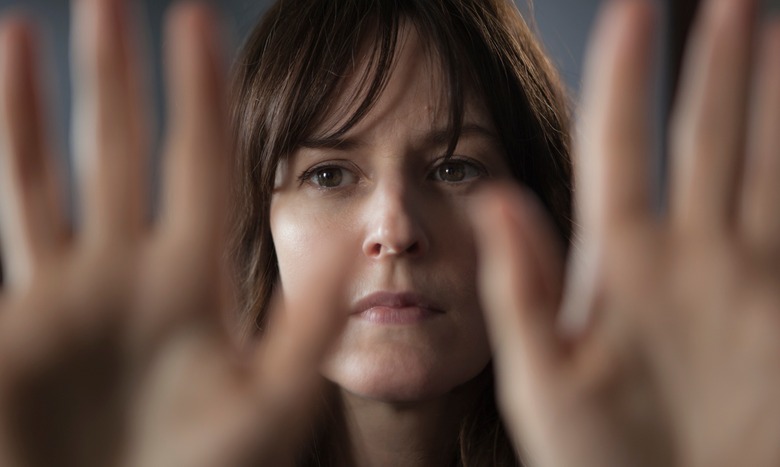 Lynn Shelton made her name with intimate, improvised dramedies like Humpday and Your Sister's Sister. But her latest, Touchy Feely, sees her taking a broader, more traditionally scripted approach, to mixed reactions.
The new film reunites Shelton with her Your Sister's Sister star Rosemarie DeWitt, who's playing warm, free-spirited masseuse Abby this time around. Her life turns upside-down when she develops a sudden and inexplicable aversion to human touch, putting not just her career but her relationship with her boyfriend (Scoot McNairy) in jeopardy.
Meanwhile, her uptight dentist brother Paul (Josh Pais) journeys in precisely the opposite direction, as he mysteriously gains a "healing touch" that sends new patients flocking to his practice. Ellen Page, Allison Janney, and Ron Livingston round out the cast. Watch the trailer after the jump.
Touchy Feely boasts a pretty great cast, and the premise sounds ripe for conflict. It's also great to see Shelton trying to branch out, rather than keep making more of the same. So it's a shame the reviews out of Sundance so far have been disappointing. Even THR's gentle review notes that the movie is "less endearing than its predecessors," while Variety's less forgiving writeup calls it "uneven" and "peculiar."Touchy Feely hits On Demand August 1, and theaters September 6.
TOUCHY FEELY is a closely observed examination of a family whose delicate psychic balance suddenly unravels. Abby (Rosemarie DeWitt), is a sought after massage therapist and a free spirit, while her brother Paul (Josh Pais) thrives on routine and convention, running a flagging dental practice and co-dependently enlisting the assistance of his emotionally stunted daughter Jenny (Ellen Page). Suddenly, transformation touches everyone. Abby develops an uncontrollable aversion to bodily contact, which not only makes her occupation impossible but severely hinders the passionate love life between her and her boyfriend (Scoot McNairy).