'Rush' Featurette: Go Behind The Scenes Of Ron Howard's Racing Drama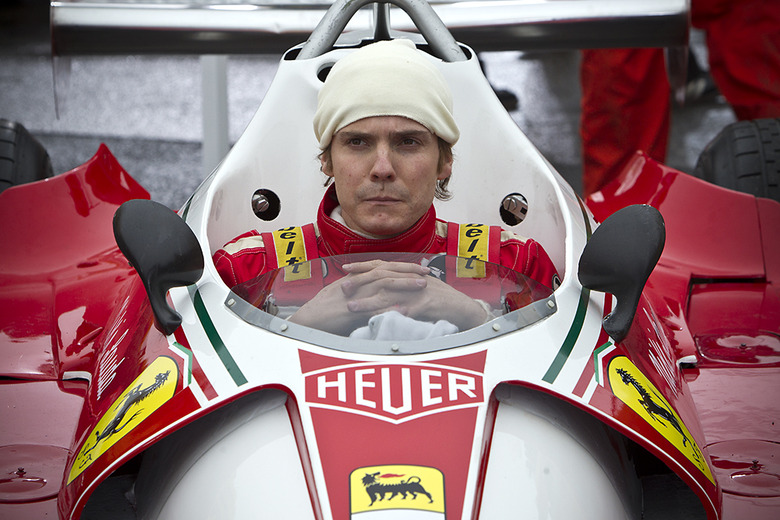 Once the summer movie season is over, one of the first entries of the fall awards season will be Ron Howard's true-life sports drama Rush. Chris Hemsworth (Thor) and Daniel Brühl (Inglourious Basterds) star as legendary Formula One drivers James Hunt and Niki Lauda, two men who had a bitter rivalry in the 1970s until Lauda was in a brutal accident that elevated both their mutual respect and intensity of racing.
A new behind the scenes featurette has been released that explains just why this sports rivalry was worthy of its own film with an A-List pedigree. It features some great interviews with the principals and some moody, beautiful driving footage. Check it out below.
Thanks to MSN for this cool featurette.
Two-time Academy Award(R) winner Ron Howard (A Beautiful Mind, Frost/Nixon) teams once again with fellow two-time Academy Award(R) nominee, writer Peter Morgan (Frost/Nixon, The Queen), on Rush, a spectacular big-screen re-creation of the merciless 1970s rivalry between James Hunt and Niki Lauda. The epic action-drama stars Chris Hemsworth (The Avengers) as the charismatic Englishman James Hunt, and Daniel Brühl (Inglourious Basterds) as the disciplined Austrian perfectionist Niki Lauda, whose clashes on the Grand Prix racetrack epitomized the contrast between these two extraordinary characters, a distinction reflected in their private lives.