Sandra Bullock May Pick On Quvenzhané Wallis In 'Annie'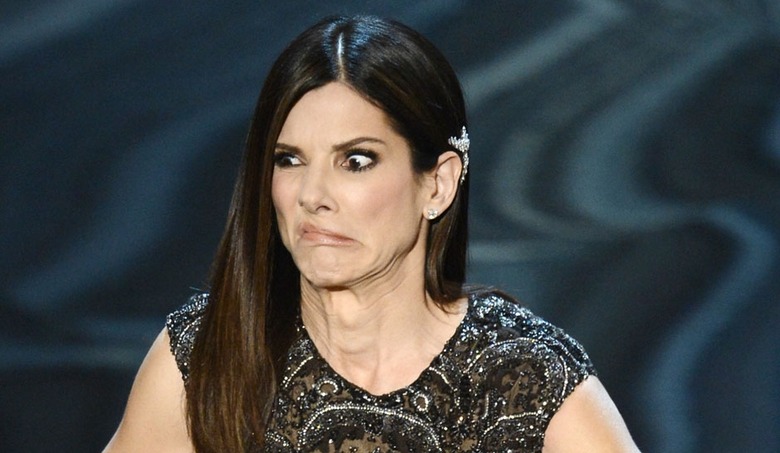 Sandra Bullock has maintained an immensely popular sweetheart reputation for much of her career, but lately she seems eager to shake things up. A few months ago, she signed on to voice the villainness in the Minions spinoff.
Now she's looking to stay on the dark side with a role as the nasty Miss Hannigan, in the upcoming remake of Annie. Will Gluck is directing the picture, which also stars Quvenzhané Wallis and Jamie Foxx. Get the latest on the movie after the jump.
Emma Thompson and Aline Brosh McKenna's script, based on Harold Gray's comic strip and the Broadway musical it inspired, centers on the titular orphan girl (Wallis), who's adopted by wealthy NYC mayoral candidate Benjamin Stacks (Foxx, doing a modern spin on the Daddy Warbucks character). Miss Hannigan is the mean, drunk woman who runs the orphanage where Annie resides. The role was famously played by Carol Burnett in the 1982 film.
Bullock, whose last onscreen appearance was in Extremely Loud & Incredibly Close, has an interesting few months lined up. She stars in the R-rated buddy comedy The Heat later this month, and has what's rumored to be a career-best performance coming up this fall in Alfonso Cuarón's Gravity. Annie will shoot this fall for a Christmas 2014 premiere.