Watch 3 Minutes Of The CBS Stephen King Adaptation 'Under The Dome'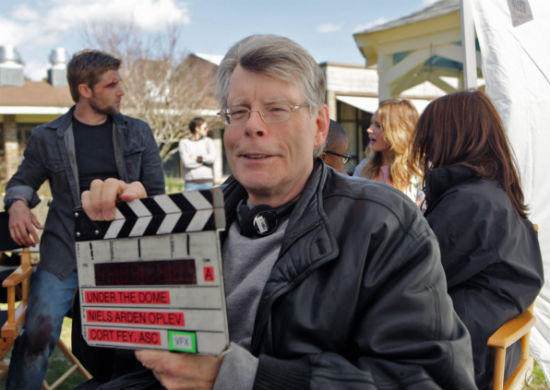 June 24th is right around the corner. That's the night CBS finally starts its major summer event, Under the Dome. Based on the Stephen King novel of the same name, the show is about a small New England town mysteriously surrounded by an impenetrable dome. Cut off from the world, the people begin to completely change their way of life. Mike Vogel, Rachelle Lefevre, Dean Norris, Natalie Martinez and Nicholas Strong are among the show's stars.
With the premiere quickly approaching, some new videos about the show have come online. First up is a 2 minute, 30 second clip of the show and second is an interview with King where he talks about the adaptation. All told, there's about 3 minutes of new footage. Great stuff to get you excited for what's likely to be network TV's most talked about show.
Thanks to GamerTag and CinemaBlend for these embeds.
Will you be checking this show out? Do you think it'll continue past one season?
UNDER THE DOME, which premieres Monday, June 24 (10:00-11:00 PM, ET/PT) on CBS, is based on Stephen King's bestselling novel about a small town that is suddenly and inexplicably sealed off from the rest of the world by a massive transparent dome.
Under the Dome stars Mike Vogel, Rachelle Lefevre, Dean Norris, Natalie Martinez, Britt Robertson, Alexander Koch, Colin Ford, Nicholas Strong, Jolene Purdy and Aisha Hinds. Under the Dome is produced by CBS Television Studios in association with Steven Spielberg's Amblin Television. Neal Baer, Stephen King, Justin Falvey, Darryl Frank, Stacey Snider, Jack Bender and Brian K. Vaughan, who wrote the television adaptation, will serve as executive producers.