'Snowpiercer' International Trailer [Updated With Better Quality]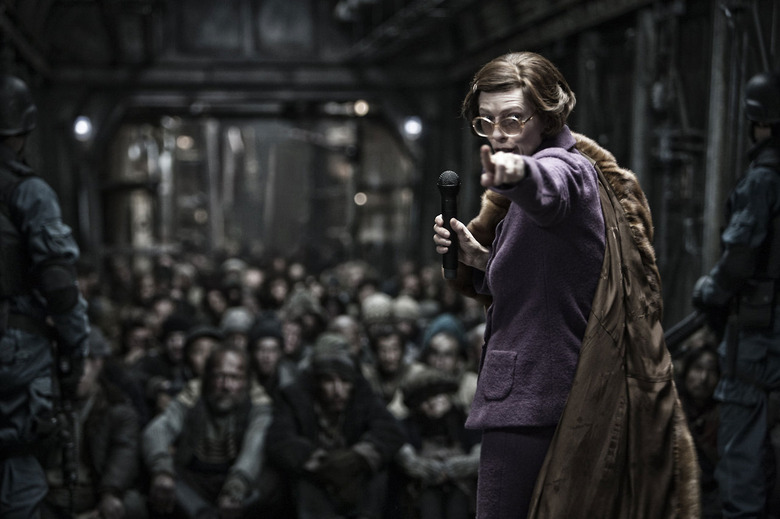 South Korean director Bong Joon-ho (Mother, The Host) makes his English-language debut with Snowpiercer, a sci-fi tale which features Chris Evans, John Hurt, Tilda Swinton, Jamie Bell, Alison Pill, Ed Harris, Ewen Bremner, Octavia Spencer, Kang-ho Song and Ko Asung.
The film adapts the graphic novel Le Transperceneige, in which humanity triggers a new ice age, and takes refuge in a train that perpetually circles the globe. Class divisions fester on the craft, and revolution eventually brews as the underclass revolts. That's more or less where the movie's story kicks in, and this first international trailer for the film.gives a bit of plot background before devoting a lot of time to the revolutionary violence.
Update: The first embed we had for this trailer was pretty grainy. Now we've got a much better version of the same trailer, which you can see below.
Snowpiercer has now US date yet.
Snowpiercer is set in a future where, after a failed experiment to stop global warming, an Ice Age kills off all life on the planet except for the inhabitants of the Snowpiercer, a train that travels around the globe and is powered by a sacred perpetual-motion engine. A class system evolves on the train but a revolution brews.