Latest 'The Wolverine' International Trailer Heavy On Set-Up And Mutant Action [Updated With TV Spot]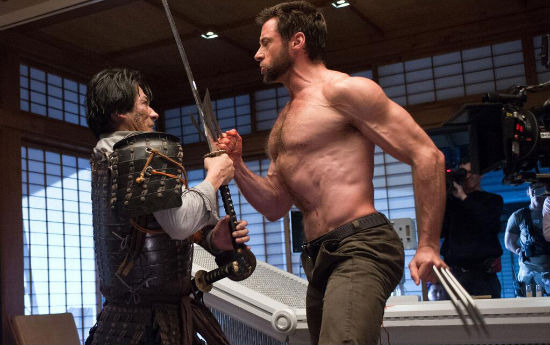 Man of Steel opens this weekend, but don't forget you have one more superhero movie coming this summer. That's James Mangold's The Wolverine, the return of Hugh Jackman as everyone's favorite immortal, adamantium-clawed X-Man. This time Logan, dealing with the events of the original X-Men films, finds himself in Japan and posed with an incredible proposition. If he can become mortal and live a normal life, would he give up what makes him special?
Of course that spawns plenty of mutant, ass-kicking action and this latest international trailer might be filled with the most effects shots we've seen from the film yet. Tons of shots of Viper (Svetlana Khodchenkova), massive battles, and a few previously released stunner moments featuring the Silver Samurai. Check it out below.
UPDATE: Check out the first TV spot as well.
That feels like two separate trailers, does it not? We start with the set up, the flashbacks, the characterization and from there jump into a barrage of non-stop action. Wolverine doesn't even really unleash his claws for over half the trailer, before more than making up for it. And as Mangold completes more and more effects shots, you can begin to see the scope of the movie growing. Intrigue is rising.
We'll have more on The Wolverine soon, including a report on the first 20 minutes of the movie and an extensive interview with director James Mangold. But, for now, what do you think of this latest trailer? Are expectations up at all?
Based on the celebrated comic book arc, this epic action-adventure takes Wolverine (Hugh Jackman), the most iconic character of the X-Men universe, to modern-day Japan. Out of his depth in an unknown world, he will face a host of unexpected and deadly opponents in a life-or-death battle that will leave him forever changed. Vulnerable for the first time and pushed to his physical and emotional limits, he confronts not only lethal samurai steel but also his inner struggle against his own immortality. Story by Christopher McQuarrie.
Here's the first TV Spot for the film, too.